Xiaomi Mijia Huohou Kitchen Knife Stand Tool Holder Multifunctional Tool Holder Knife Block Cooktops Tube Shelf Chromorphous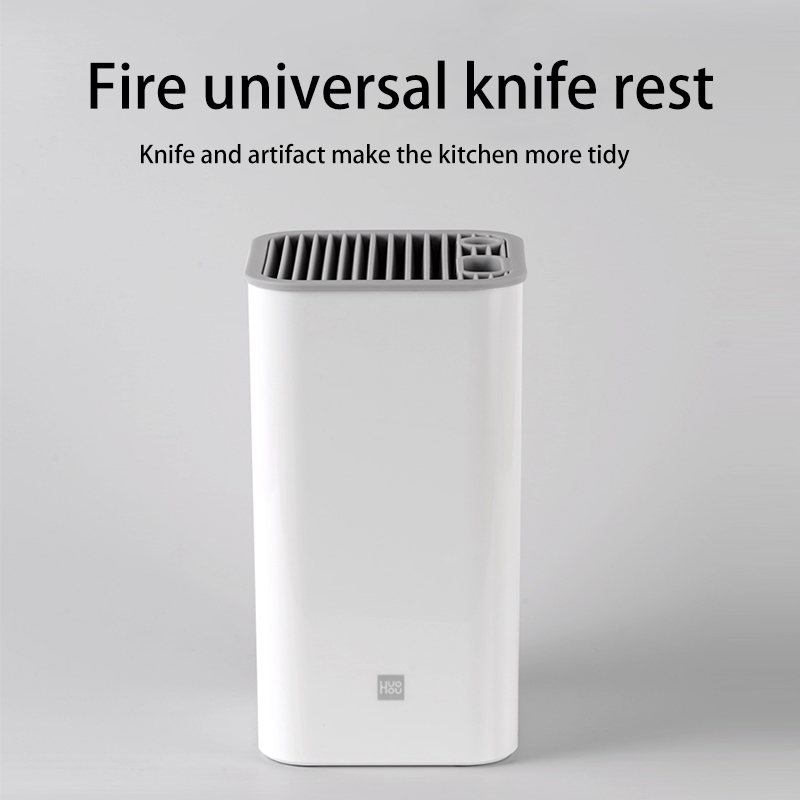 Fire universal knife rest
Knife and artifact make the kitchen more tidy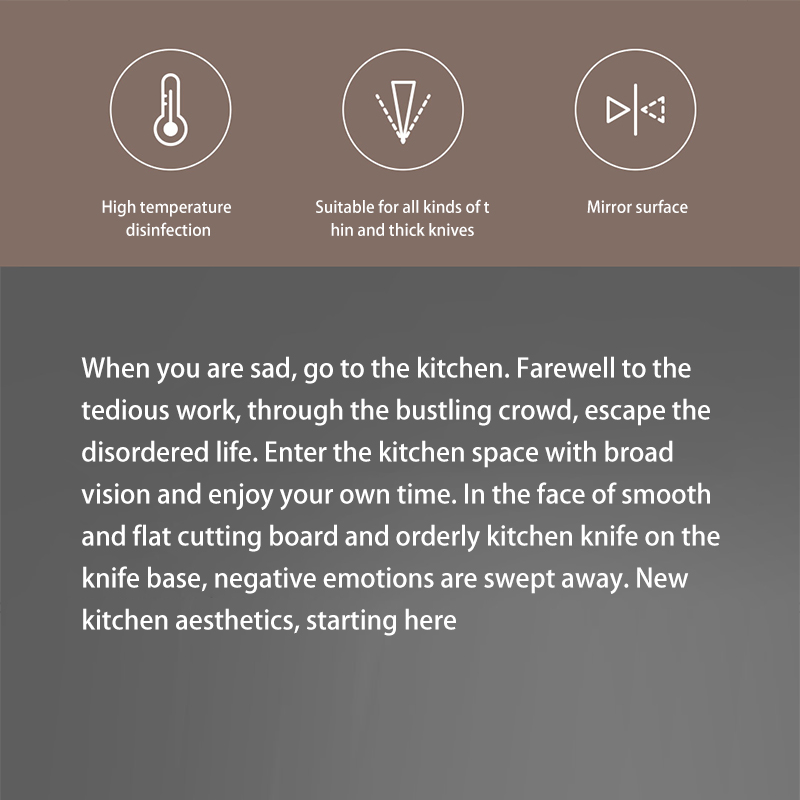 When you are sad, go to the kitchen. Farewell to the
tedious work, through the bustling crowd, escape the disordered life. Enter the kitchen space with broad vision and enjoy
your own time. In the face of smooth and flat cutting board and orderly kitchen knife on the knife base, negative emotions
are swept away. New kitchen aesthetics, starting here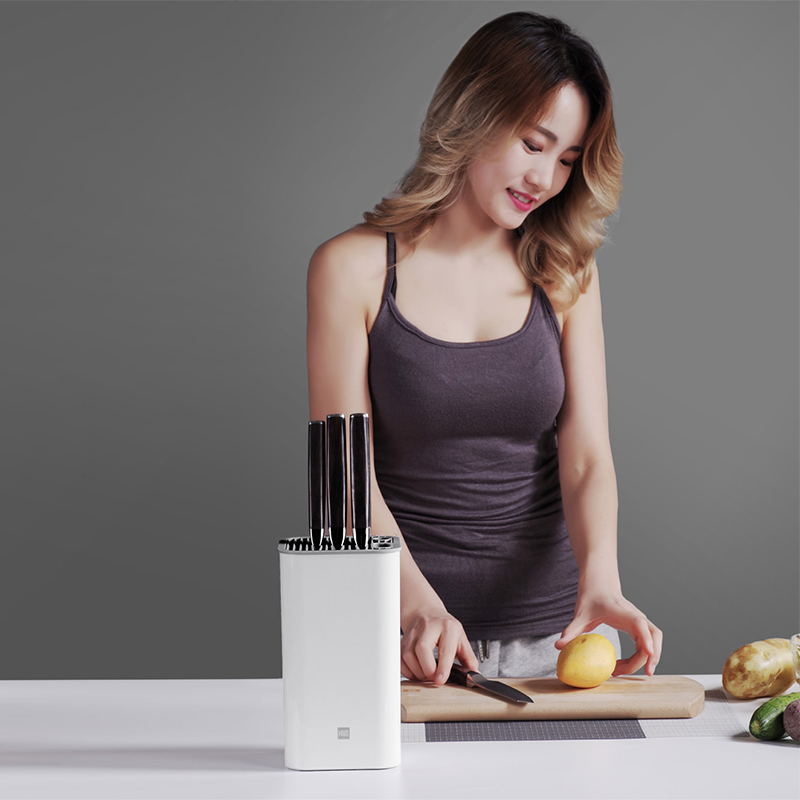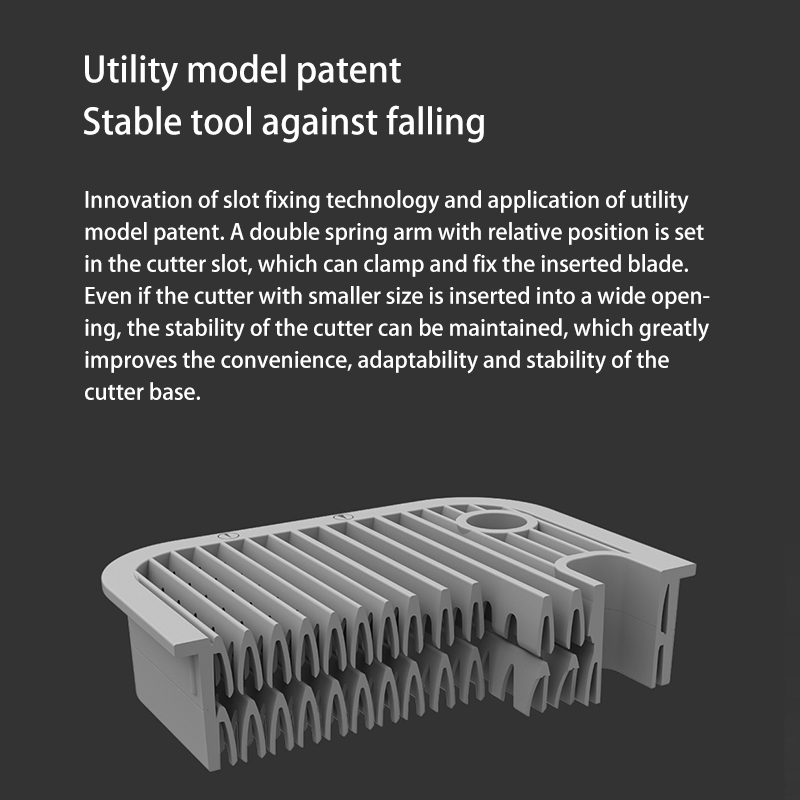 Utility model patent
Stable tool against falling
Innovation of slot fixing technology and application of utility model patent. A double spring arm with relative position is set
in the cutter slot, which canclamp and fix the inserted blade. Even if the cutter with smaller size is inserted into a wide
opening, the stability of the cutter can be maintained, whichgreatly improves the convenience, adaptability and stability of
the cutter base.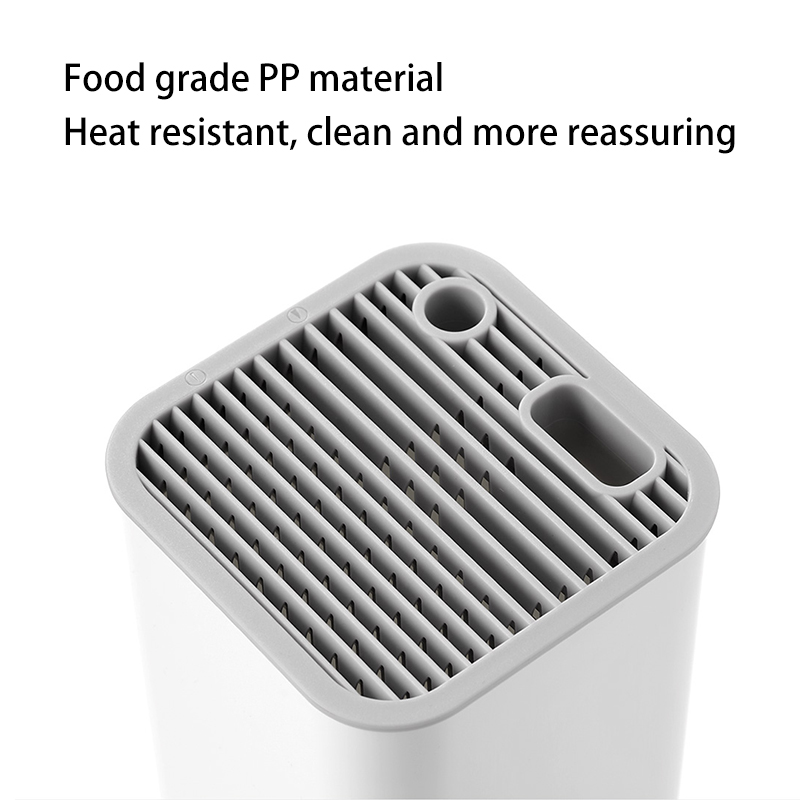 Food grade PP material
Heat resistant, clean and more reassuring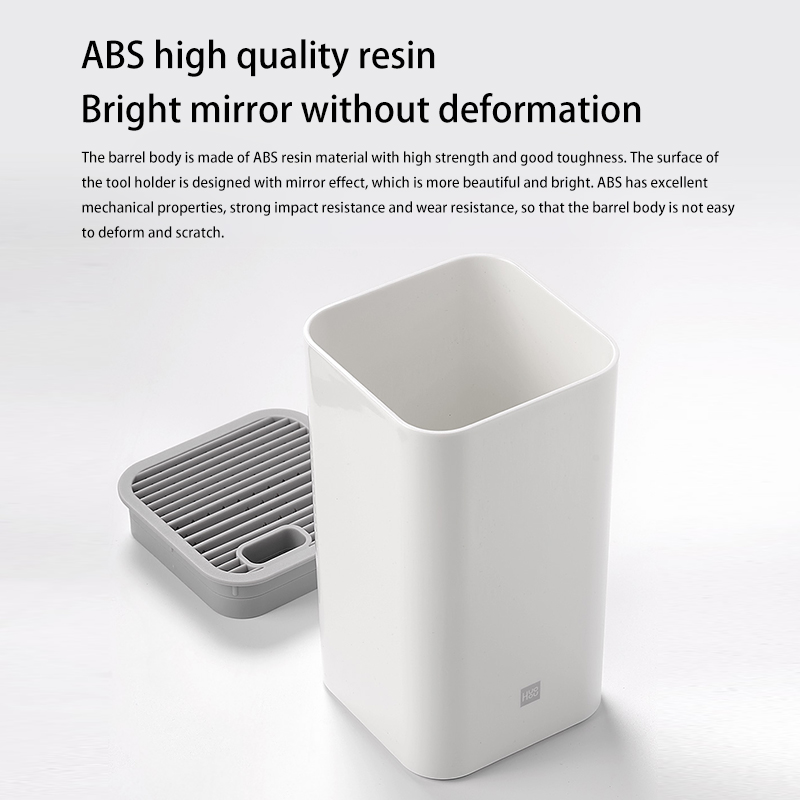 ABS high quality resin
Bright mirror without deformation
The barrel body is made of ABS resin material with high strength and good toughness. The surface of the tool holder is
designed with mirror effect,which is more beautiful and bright. ABS has excellent mechanical properties, strong impact
resistance and wear resistance, so that the barrel body is not easy to deform and scratch.
Design of universal slotting
Wide and narrow slots are more reasonable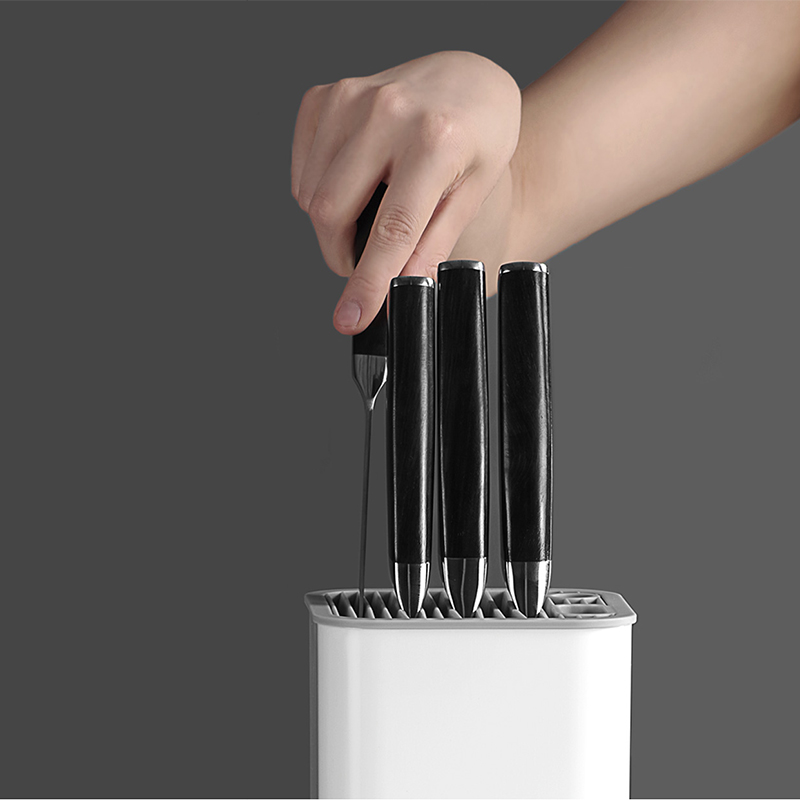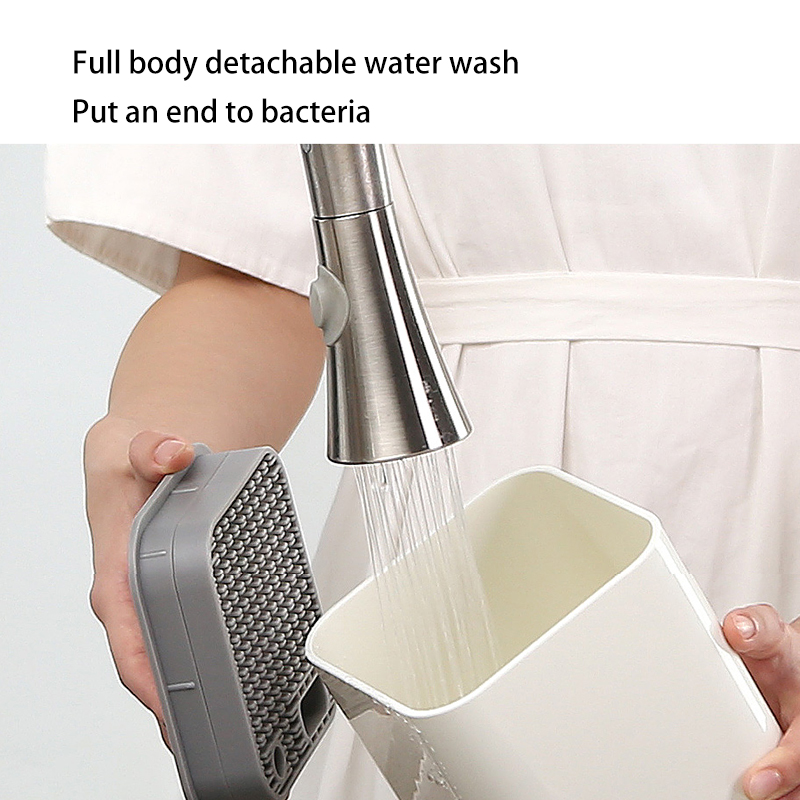 Full body detachable water wash
Put an end to bacteria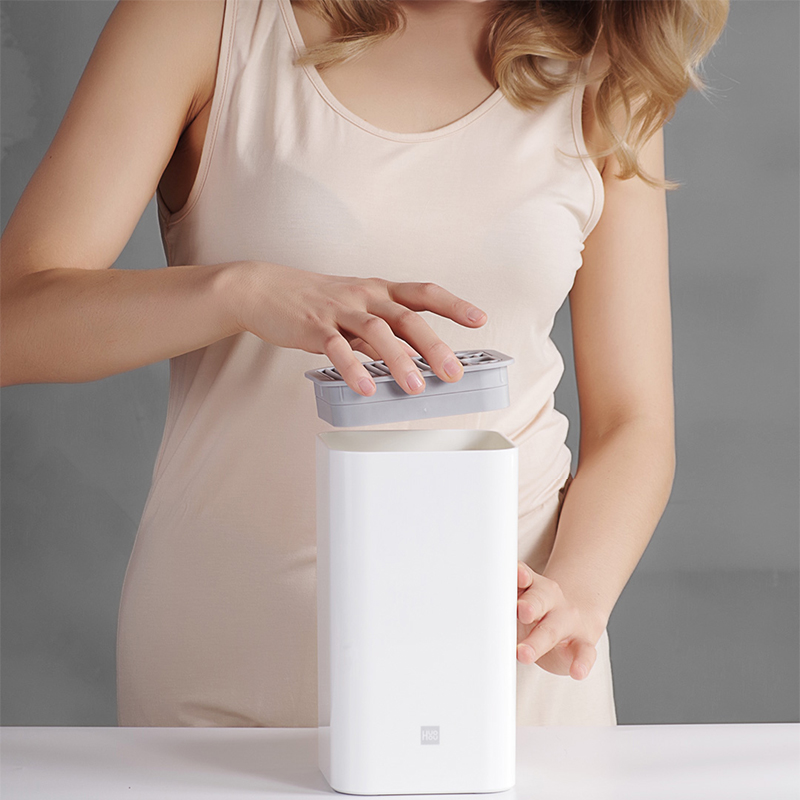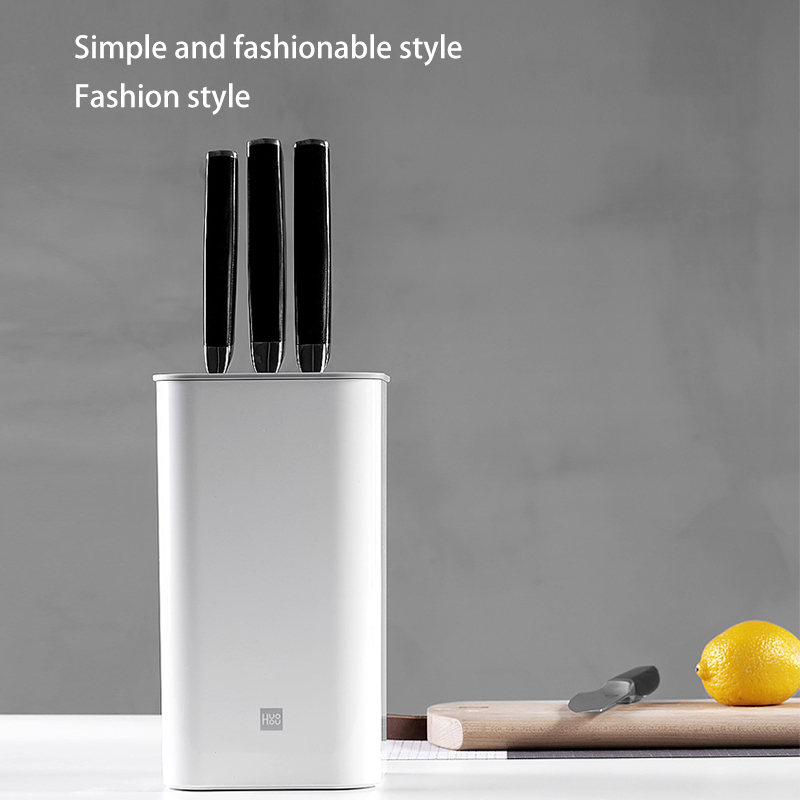 Simple and fashionable style
Fashion style