SAMEUO U700 GPS Dash Cam Front and Rear Camera Recorder QHD 1944P Car DVR with 2 cam dashcam WiFi Video Recorder 24H Parking Monitor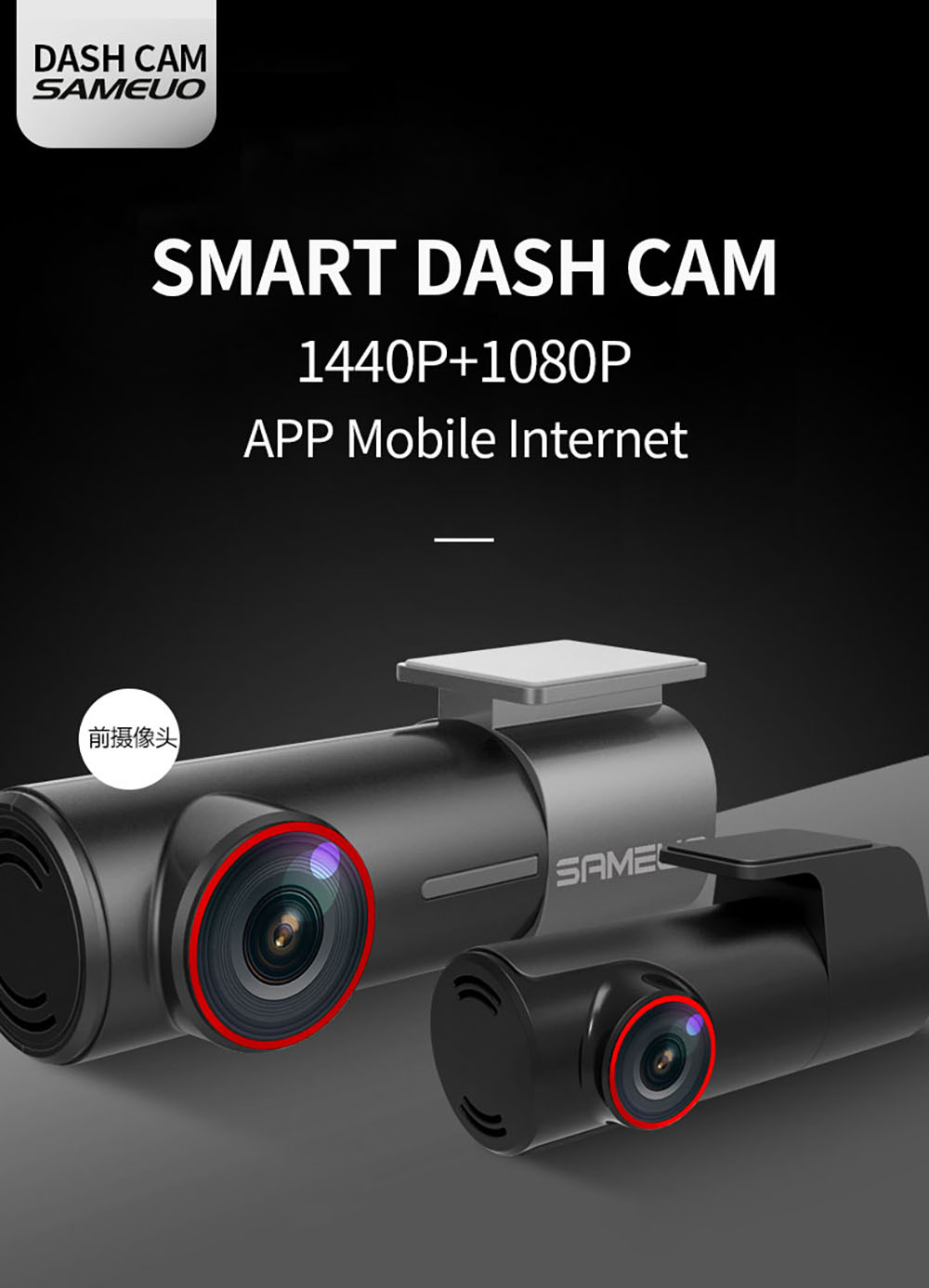 *Using a new generation of SONY chip processor
Novatek 96672+Sony IMX323 (double record)
Novatek 96675+Sony IMX307(Single)
Based on powerfil ugpirated dual core
Novatek 96675 CPU, advanced Sony IMX307Exmor CMOS sensor, the cameras simultaneously capture the road front (170) and road behind (170 in crystal details at 1440P)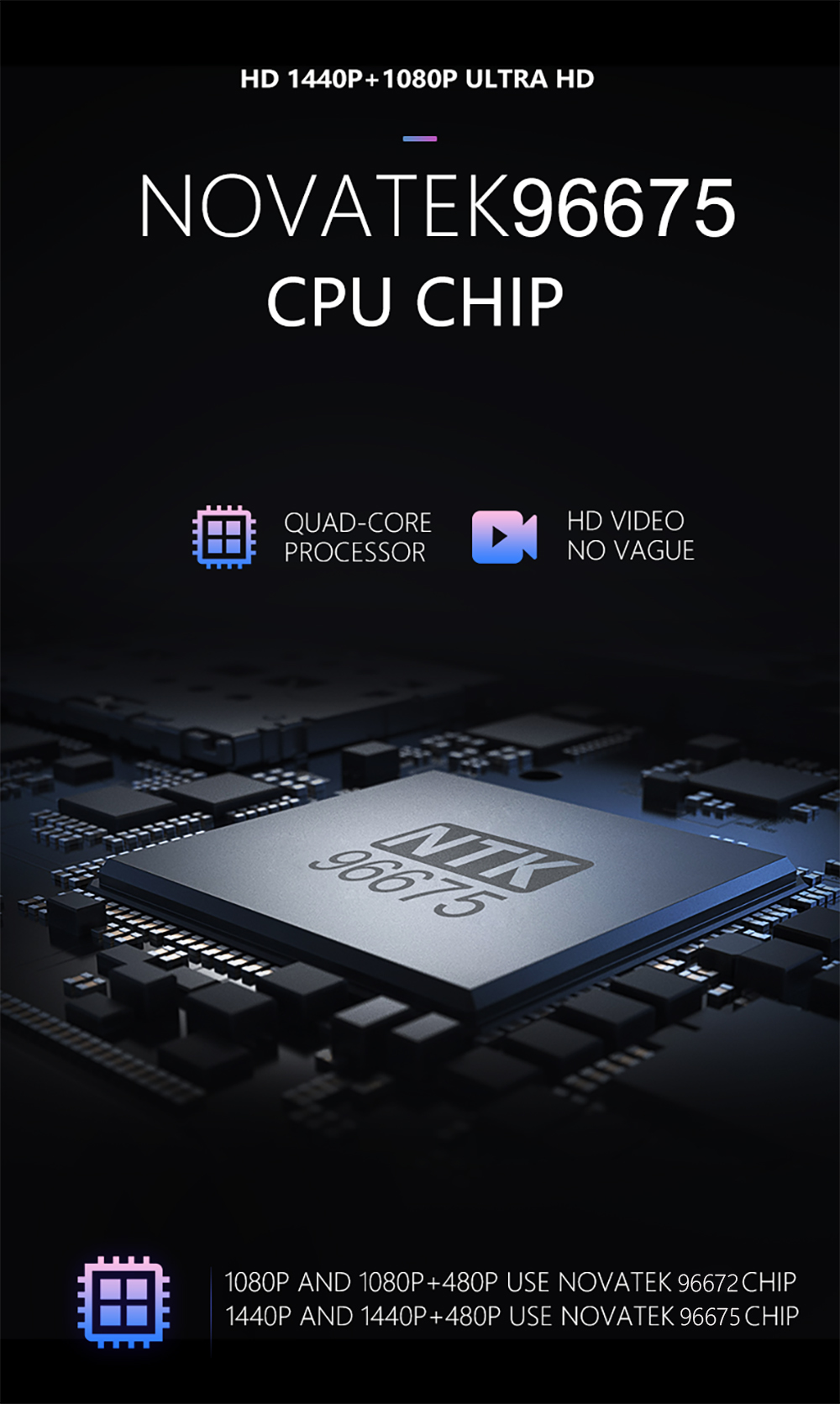 *Mobile apps connect in real time
Free throughput Smartphone connectivity
The phone APP Real-time view Easy
playback 4 key to share upload Your moments
google PAY download APP:roadcam
*Hd night vision
170° wide Angle
NightVision Dash Camera Free Wifi Support sameuc Car Camera Recorder 170 Degree
Front and rear camera
360° rotate
in-car/front car freedom video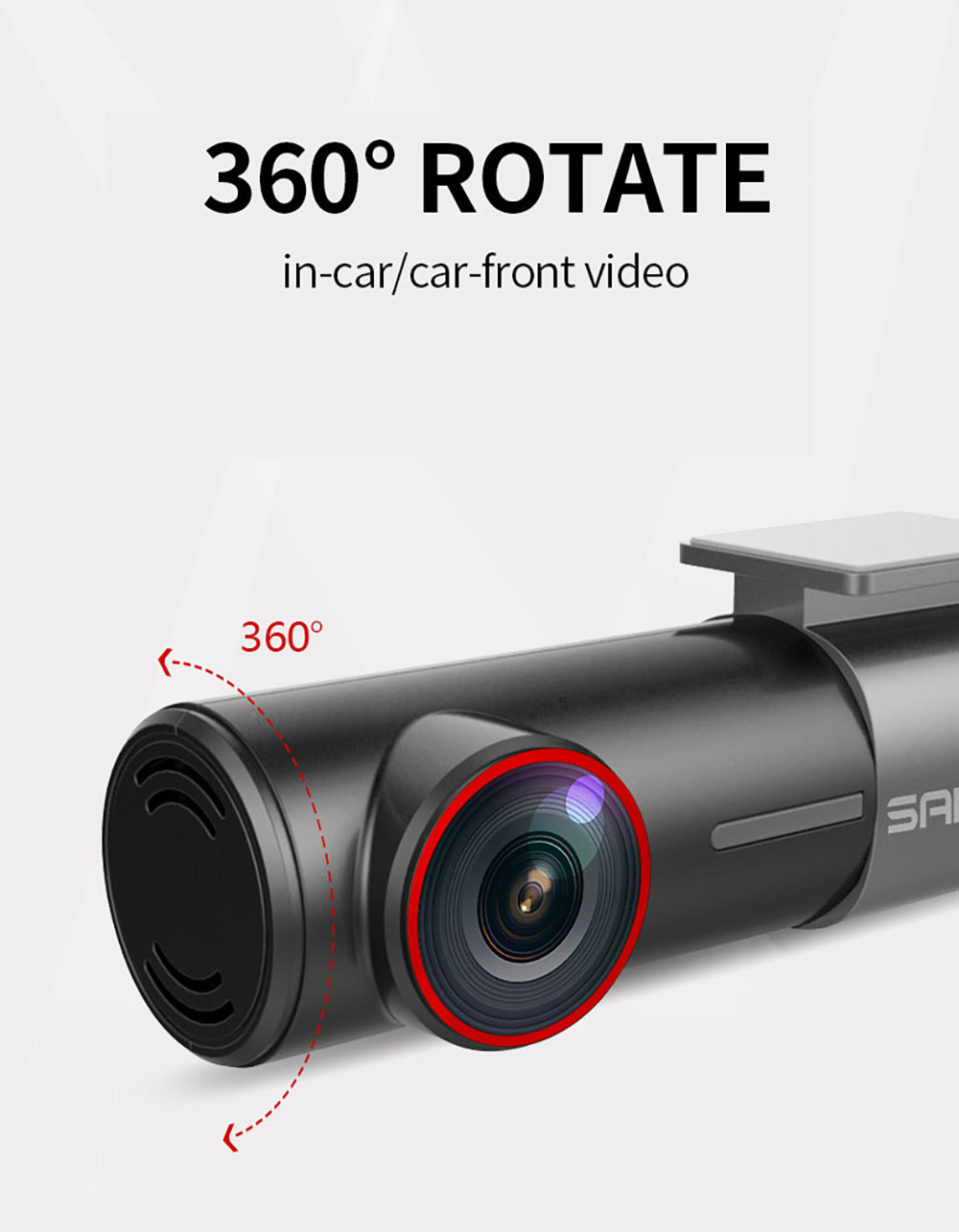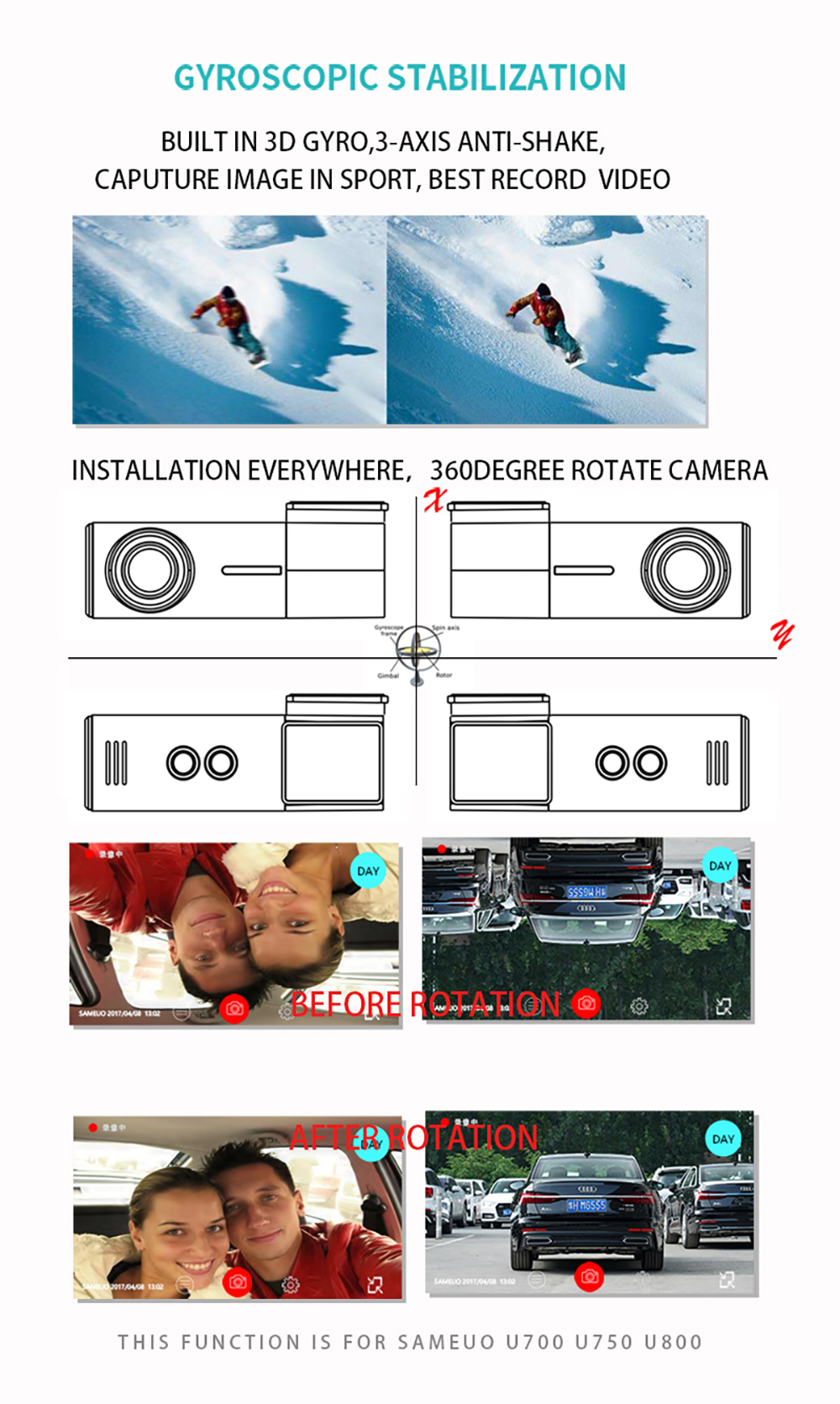 *SONY lens 307 lens
SONY Lens & IMX307 Exmor CMOS Image
Sensor Make Recordings Sharper and BetterThe F18 aperture. 170 wide angle lens enables muti-lane coverage, Gapotures sharper videos anc nages even in low-light night conditions, makine driving safer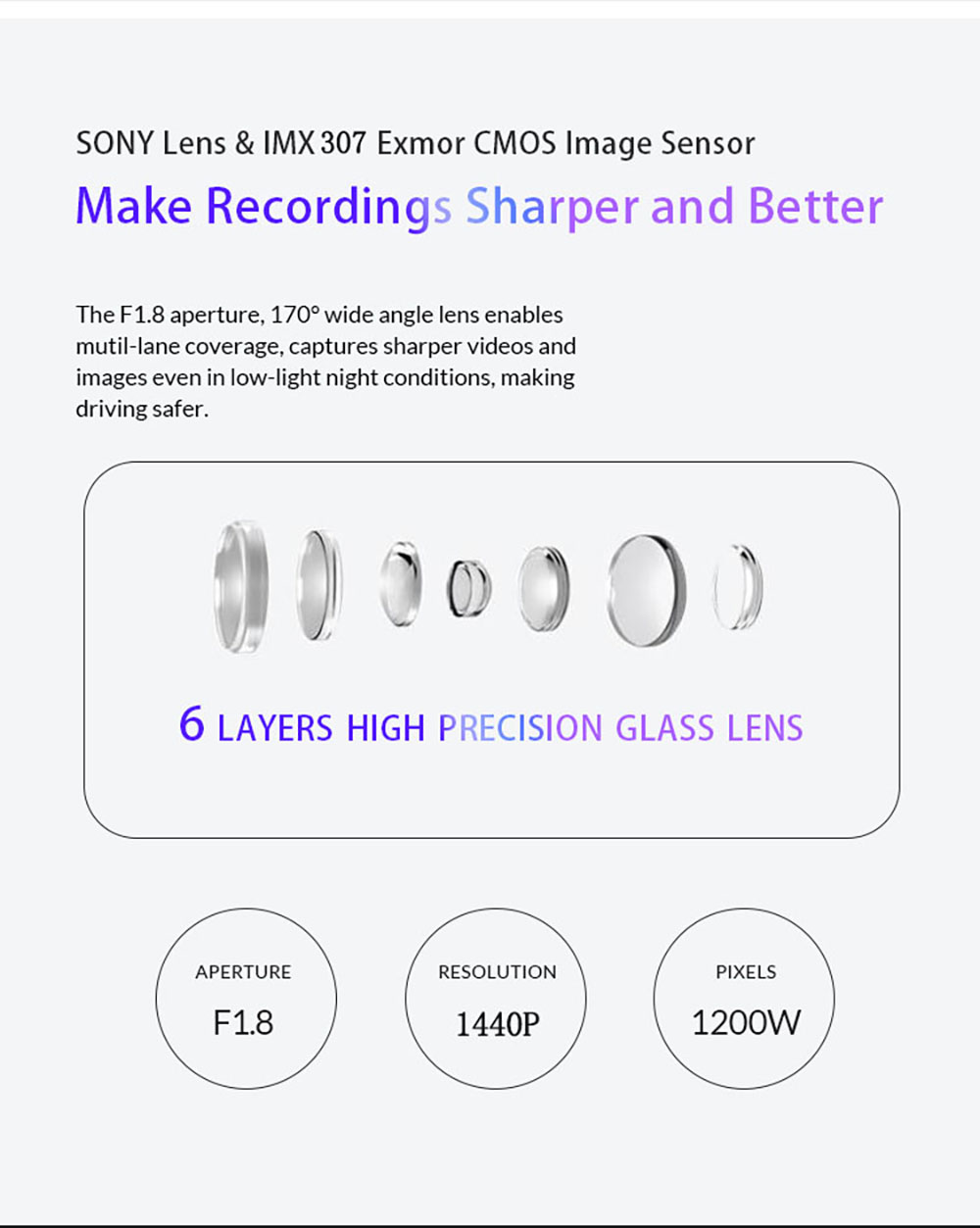 1440P, 1080P, 480P for choice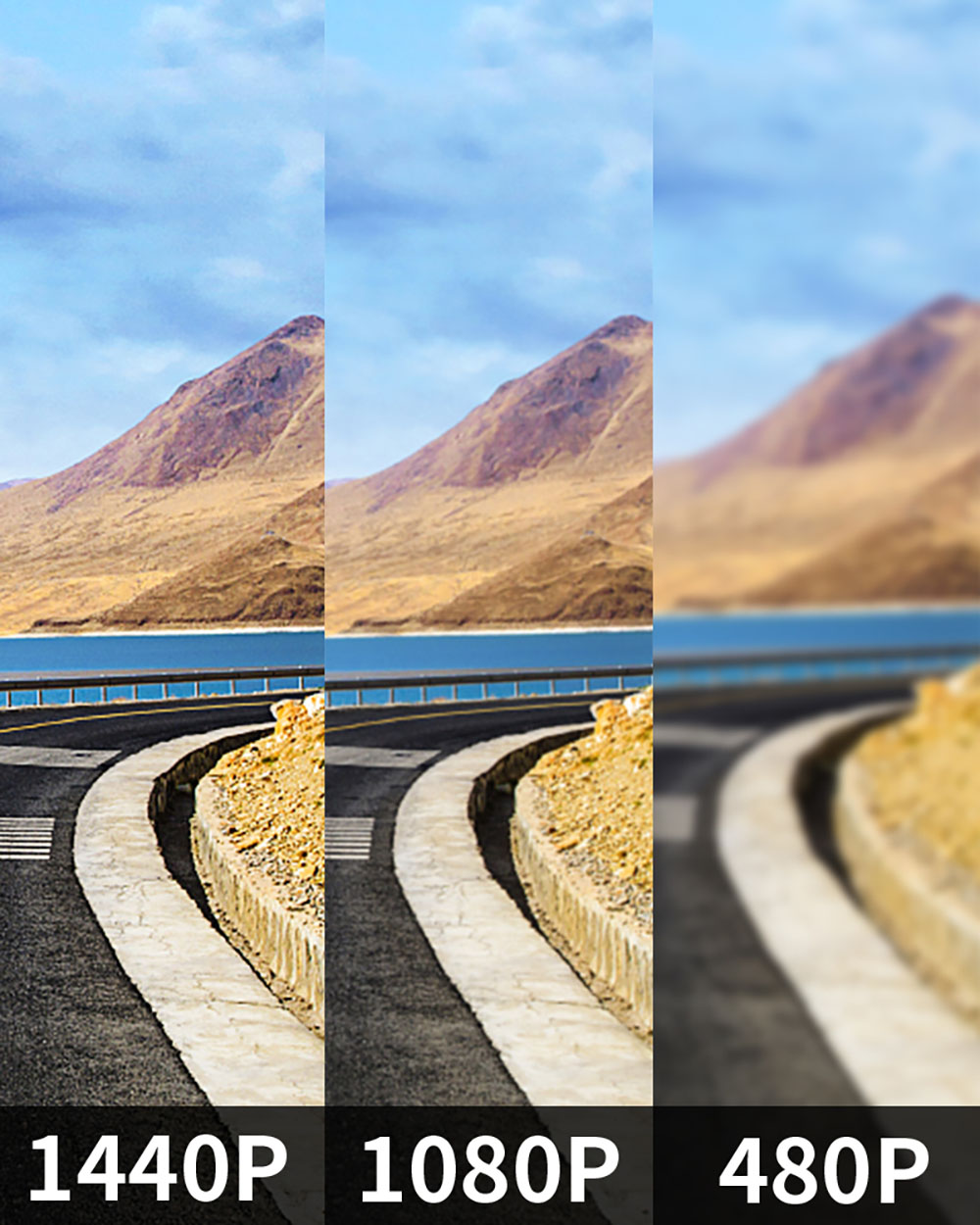 Use Hardwire Cable for 24H Parking Monitoring
24H parking monitor, This dash cam will automatically power on and record a short video after detecting a shocking or vibration when the car parking. It can provide proof if someone Damages your car and gives you peace of mind.
When you want to use the 24Hours Parking monitoring, it need to connect the Hardwire cable to your car battery.This is optional.
please order hardwire cable together, the link:
https://www.aliexpress.com/item/1005002611871039.html

NO BATTERY NOEXPLOSLON
Super-capacitor configuration
SUPERCAPACITOR & PARKING MONITOR: The dash cam uses a supercapacitor which can withstand extreme temperatures from -20 to 176°F, that prevents the risk of overheating, extends the life span and reliability of the camera. With the parking monitor feature, the dash camera will automatically turn on and record a 20 second video when the car camera detects vibration OR dash cam will capture frames for a time lapse video for 24/7. Please connect the smart hardwire kit to activate the parking mode.
24-hour parking monitoring line:https://www.aliexpress.com/item/10000351687090.html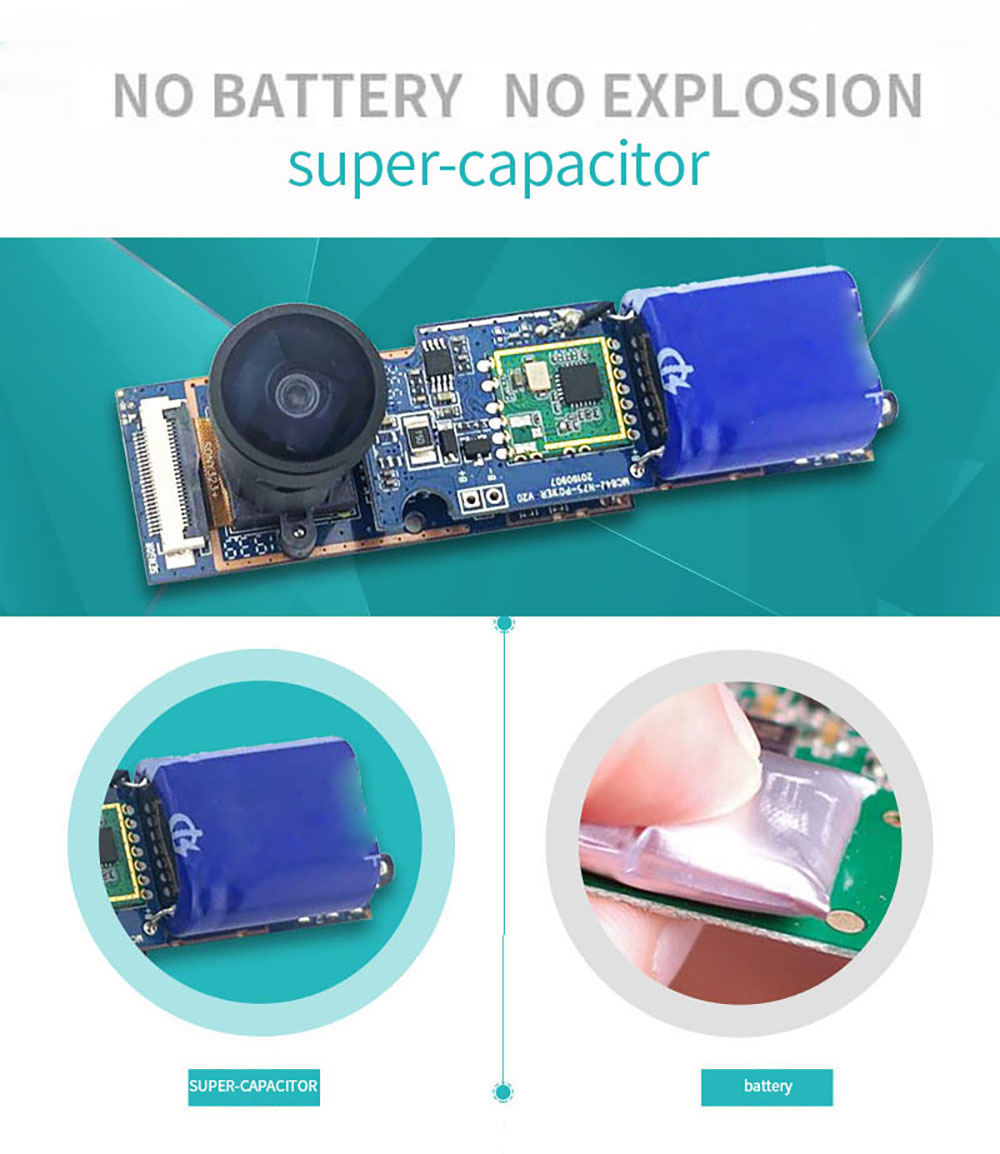 Quick Details
Note: We are Sameuo direct factory, we support wholesale. Sameuo brand is our factory.
About our product, sometimes we put the " Sameuo" on the product and Sometimes we haven't, use the None-logo, if you need the Sameuo logo, please leave a message for us. Thanks.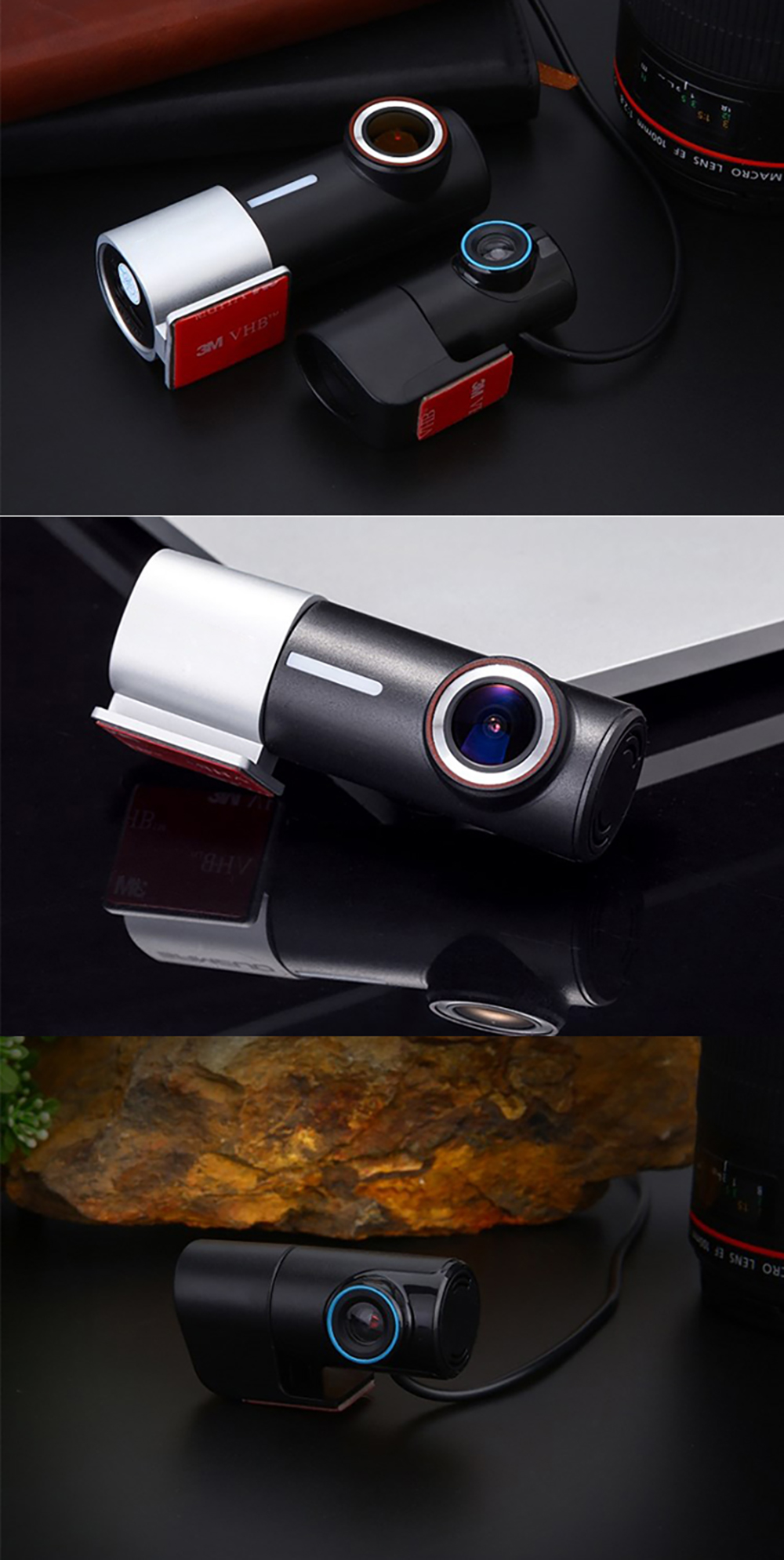 *Product parameters
Before camera:9cm*3.5cm
After camera:6.5cm*3.5cm
NOTED: Hardwire cable for 24hours Parking Monitoring mode is optional.
In 24hours Parking Monitoring mode, a hardwire needs to link your car battery. There are two ways to do 24hours parking monitor after you link:
The first: one someone vibrate your car and impact reaches the G-Sensor lever, the dash cam will power on automatically and record one short video, Lock it and save it. The footage of event will be stored seperately in Event Files, avoiding being erased. The video is a effective proof to protect your car.
The second: Open Sameuo App ( TimaCam) , start "24hours guard"---"3FRAME/S"
Note: We recommend Sameuo Hardwire Cable to your car battery.
Please connect the smart hardwire kit to activate the parking mode. so please order sameuo hardwire cable in this link:
https://www.aliexpress.com/item/10000351687090.html
You also can order the dash cam which include a hardwire cable.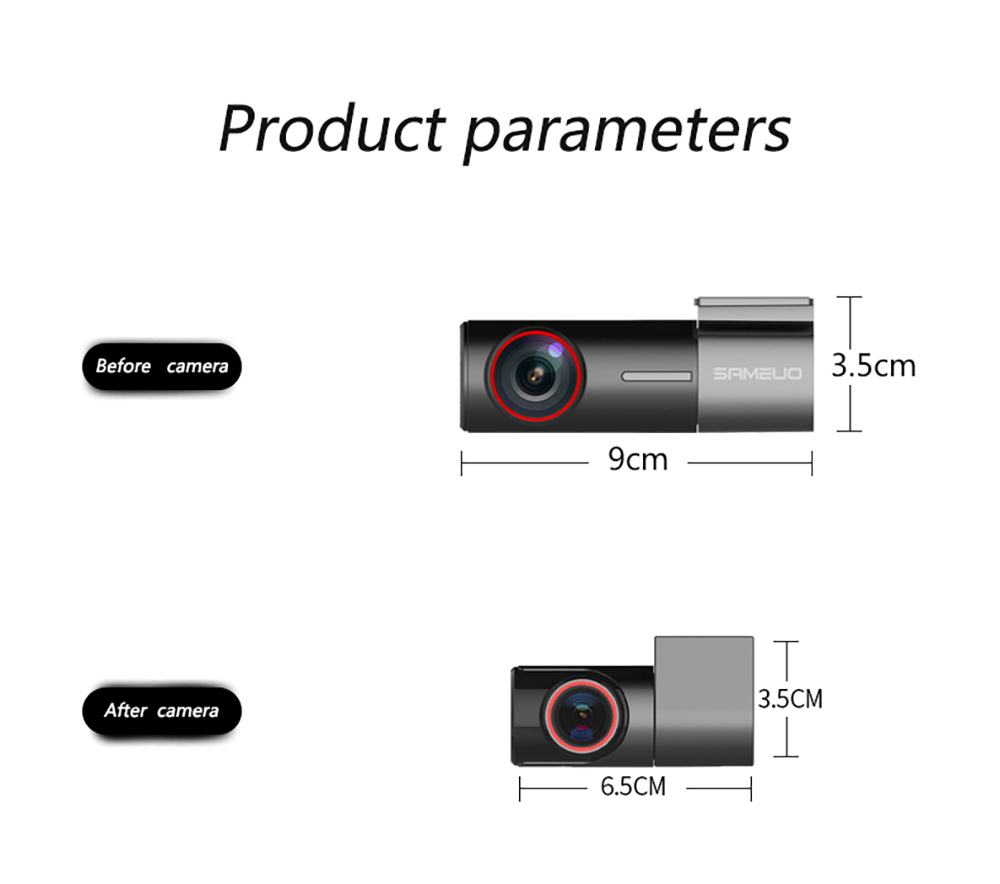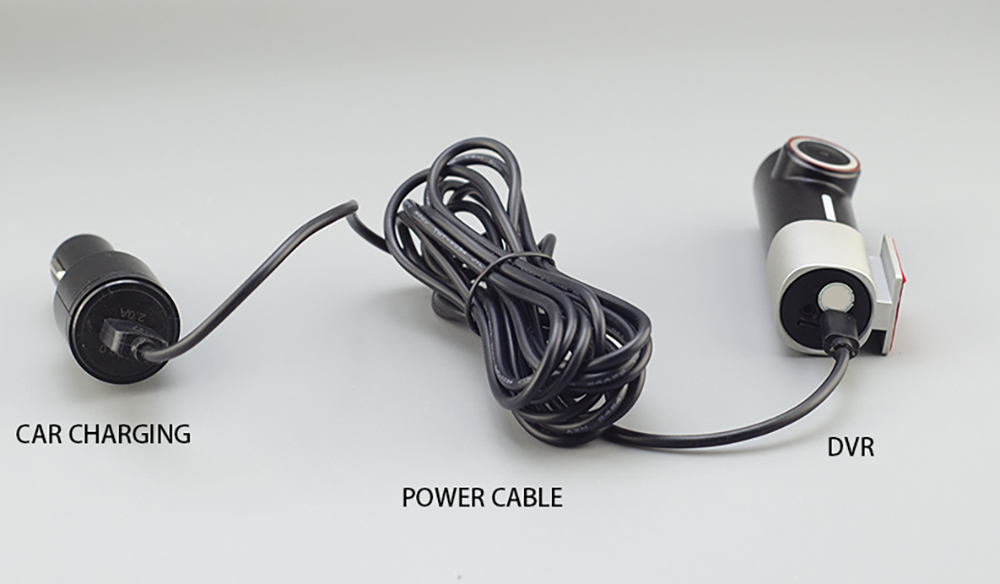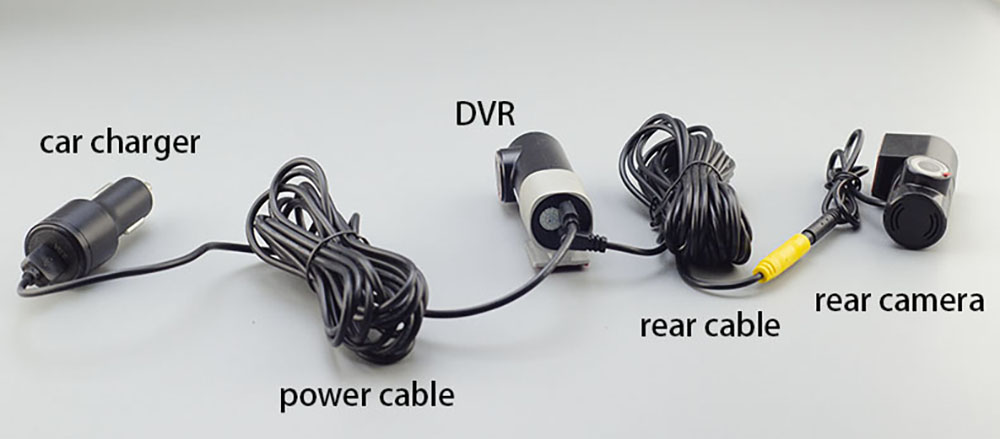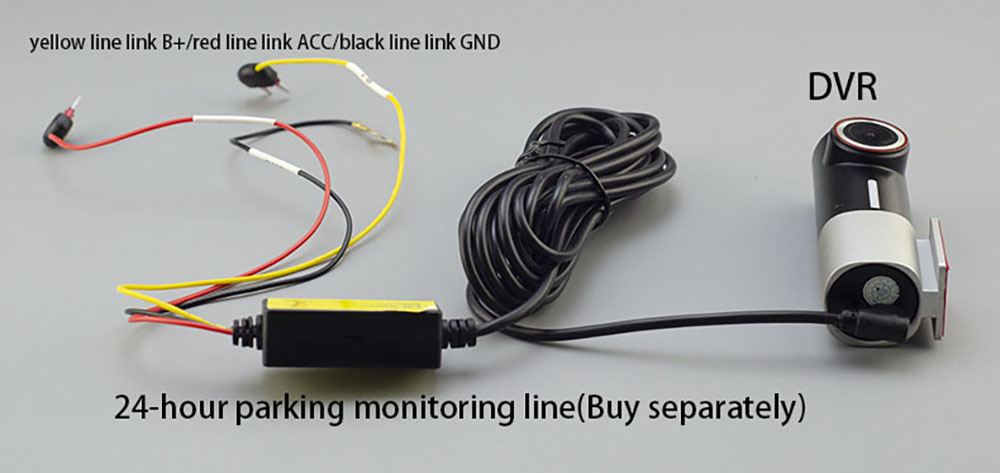 PRODUCTLIST
1X Front Camera
1X Singal interface Car Charger
1X Powe Cord.
1X User Menual
1X Gift
Optional:
1X Rear Camera(Optional)
1X Hardwire cable ( Optional)
1X Rear Cord( Optional)

Please Noted: to Keep the power supply adequate for dash camera, so we send the single interface car charger for all customer.