SAMEUO U2000 Dash Cam WIFI 2k Front And Rear 1080p 2 Camera Lens CAR Dvr Smart Car Dvrs Auto Night Vision 24H Parking Monitor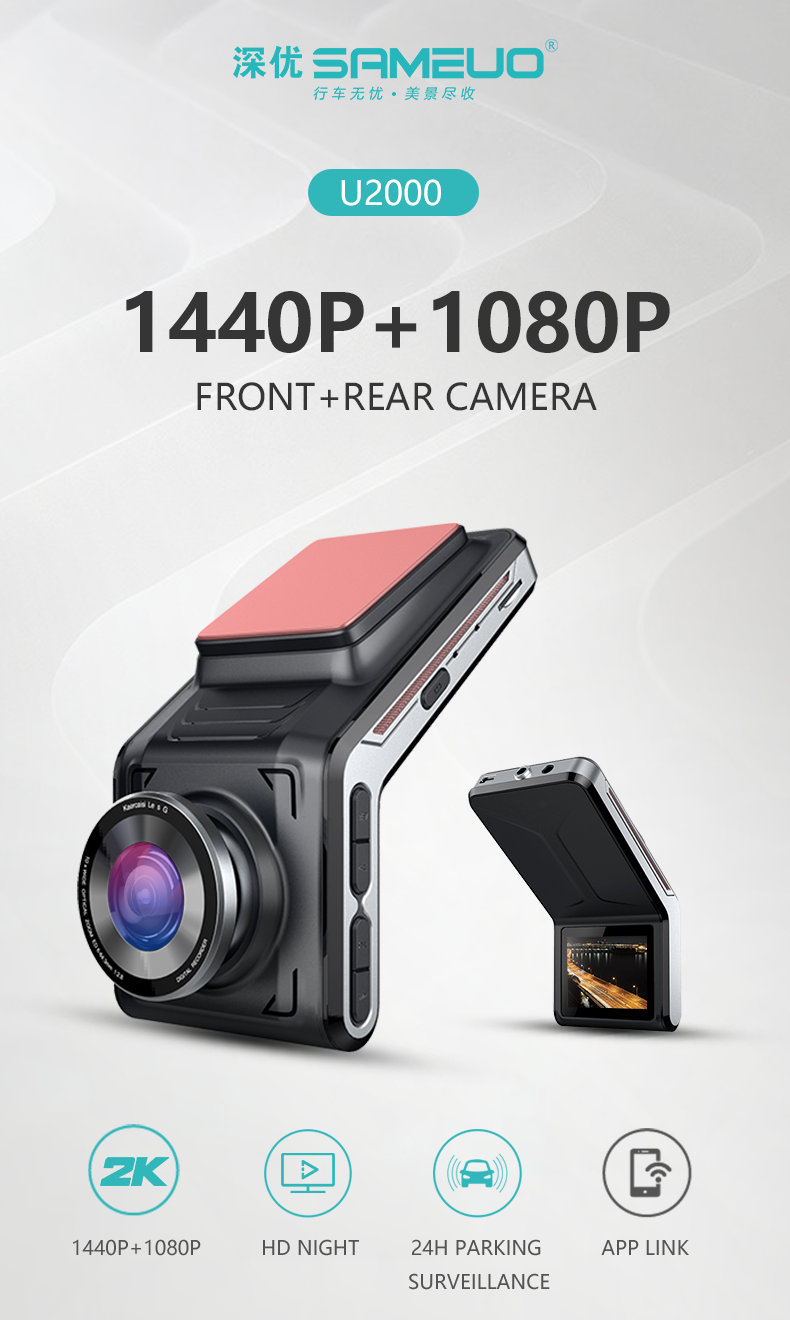 VIDEO EFFCTS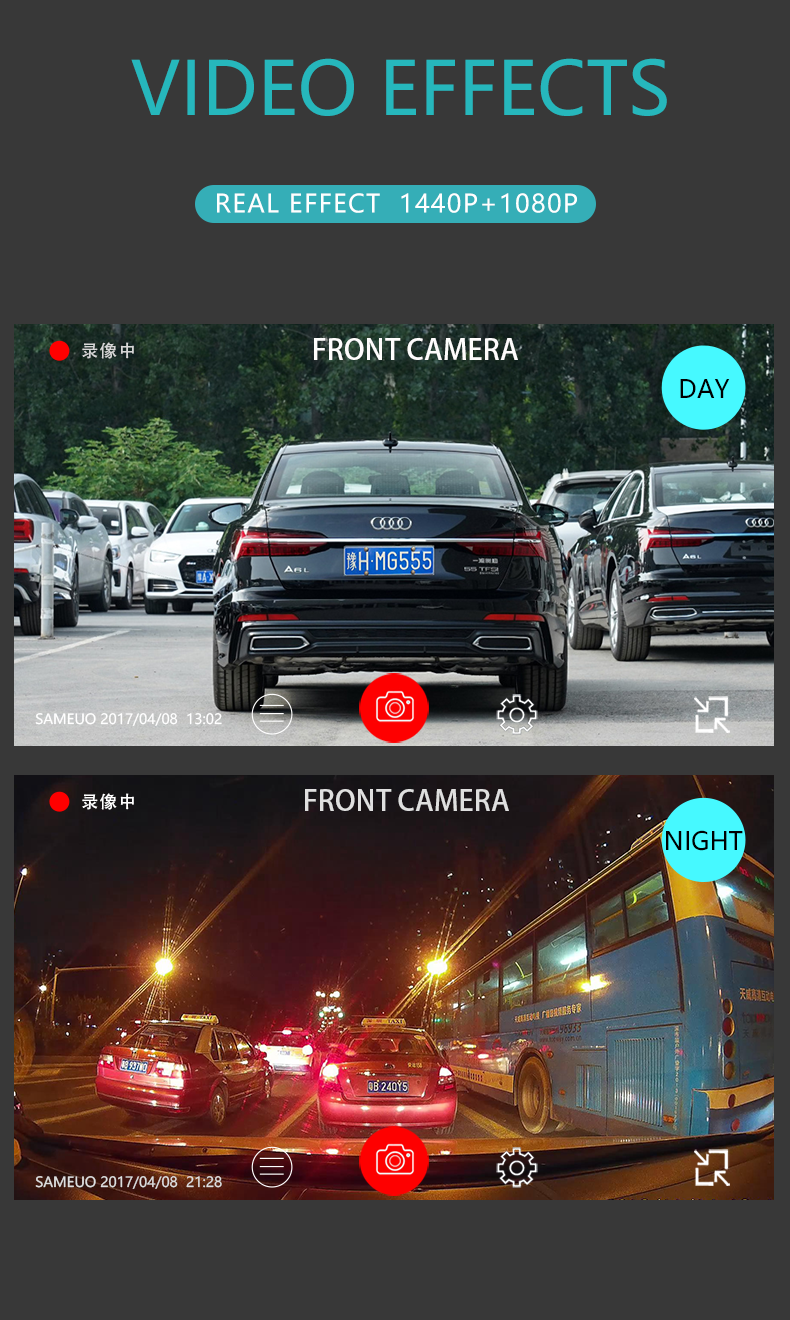 DASH CAM
Installation wiring diagram
Hidden installation does not block the glass
Staddard configuration cigarette lighter power supply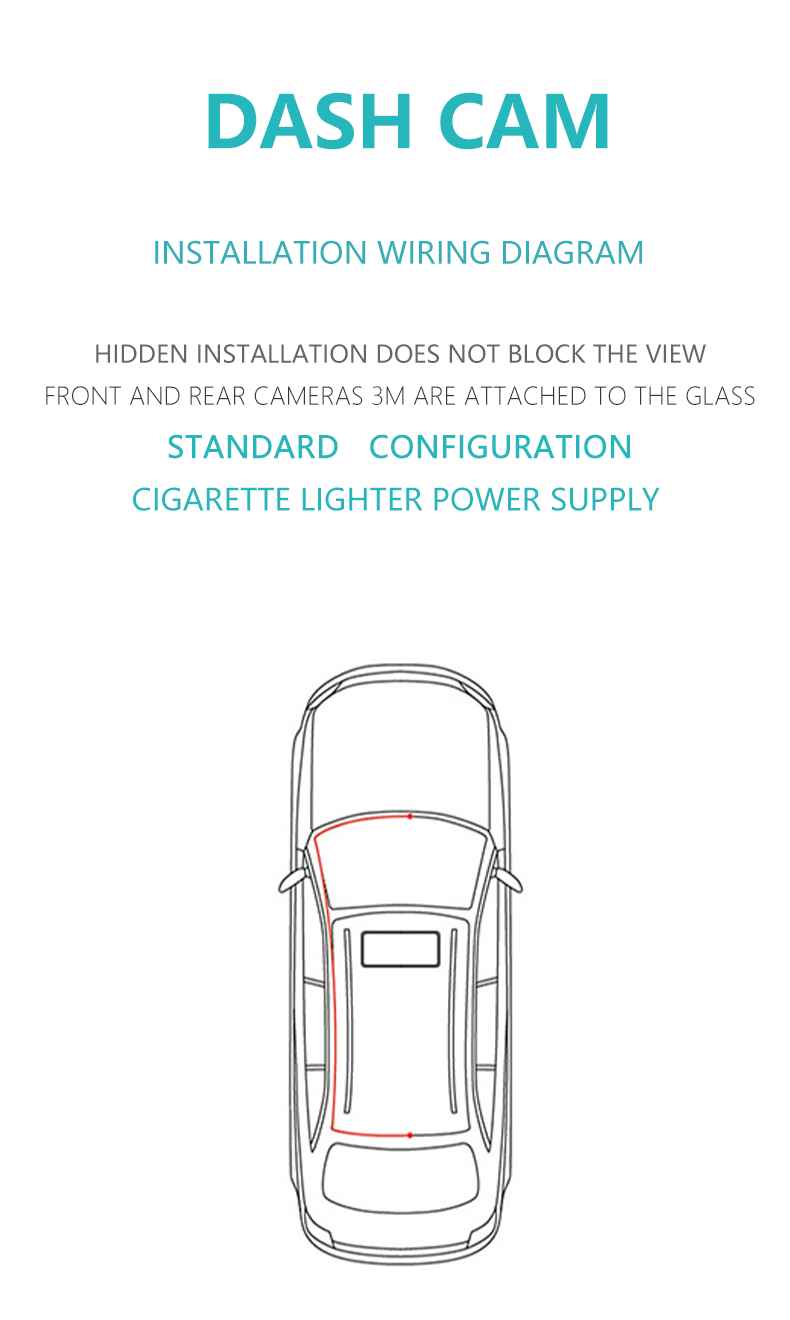 CPU/CHIP NOVATEK96675/96672
1440P USE NOVATEK 96675
1080p USE NOVATEK 96672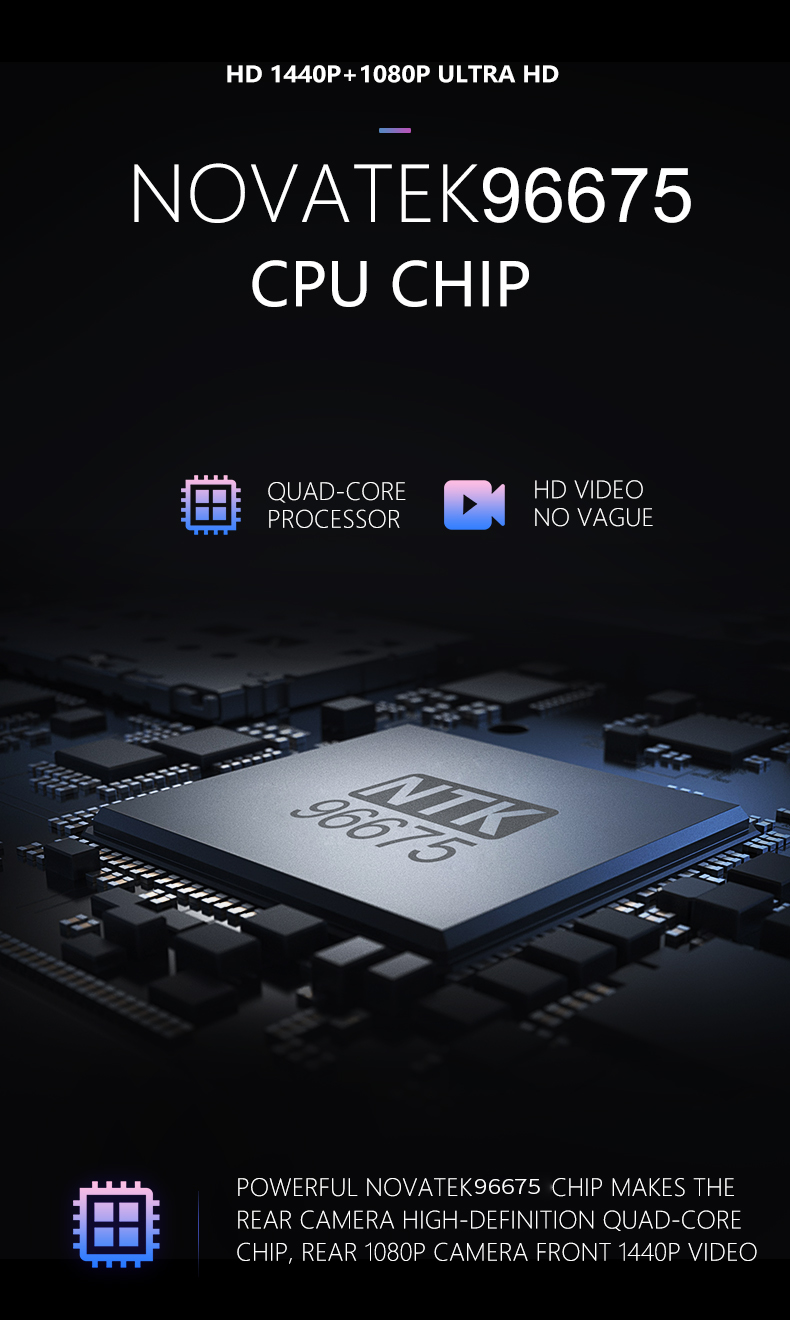 HD LENS SONY SEN SOR
Sony professional F1.6 large aperture all
6 glass lens quality is betterNo fear of external
temperature changes, restore the scenery more clearly

+ACUTANCE/STOP OTHER LINGHT/TO CORRECT THE COLOR/IMPROVE PENETRATION/CONTRACTION OF LIGHT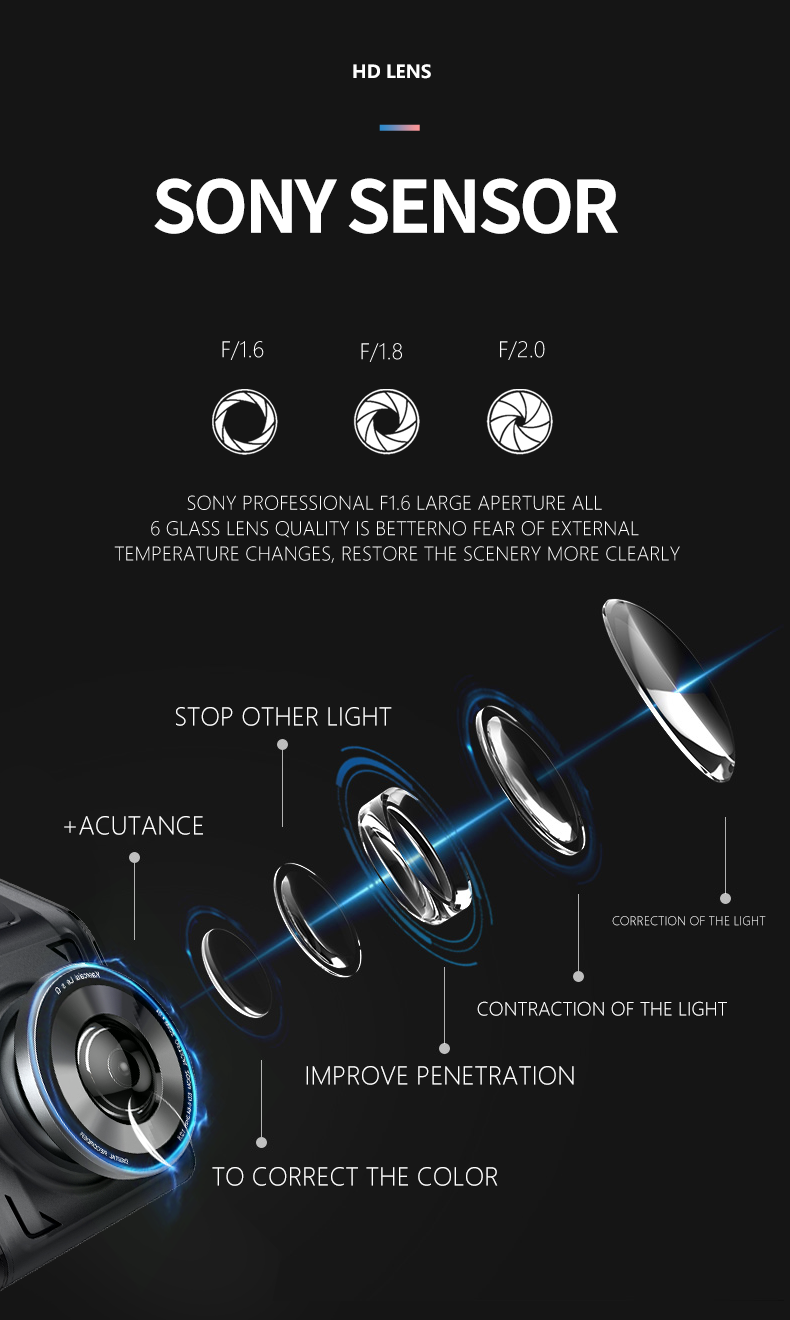 WIDE-ANGLE
Front and rear camera At the same time video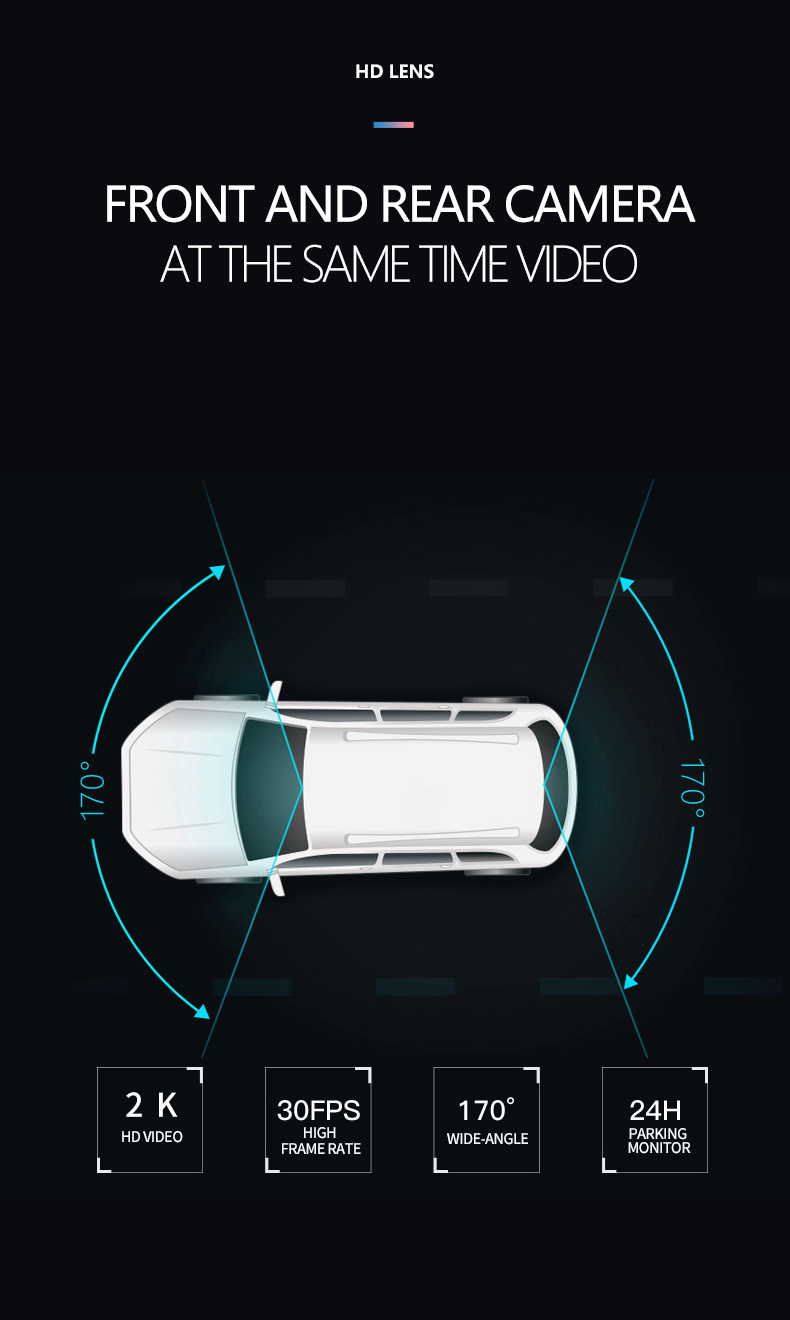 Forge science art beautiful REAR CAMERA
Mobile APP Picture-in-picture shows videos
Noted: The rear camera is optional, please order as your request.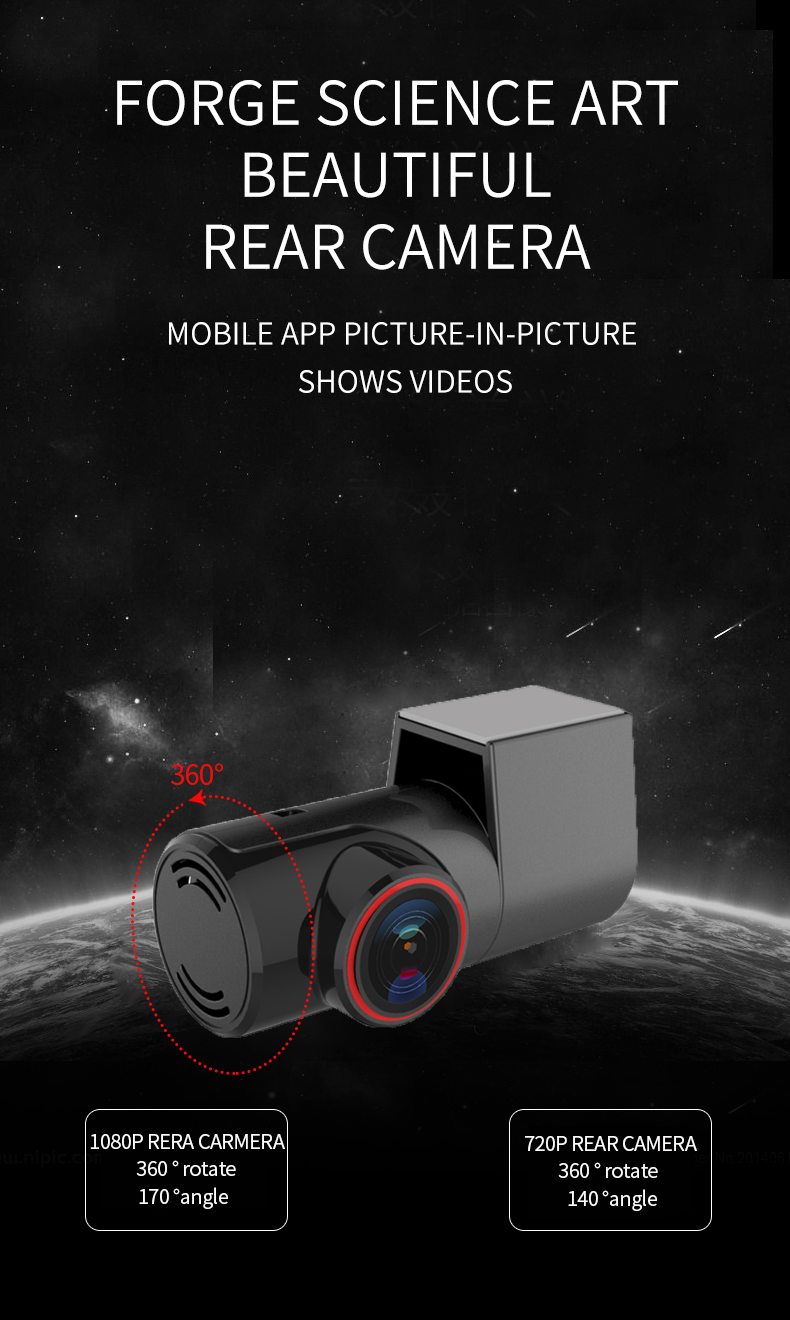 Parking Monitor
With this Parking Monitoring mode, a hardwire needs to link your car battery. one someone vibrate your car and impact reaches the G-Sensor lever, the dash cam will power on automatically and record one short video, Lock it and save it. The footage of event will be stored seperately in Event Files, avoiding being erased. The video is a effective proof to protect your car.
Please connect the smart hardwire kit to activate the parking mode. so please order sameuo hardwire cable in this link:
https://www.aliexpress.com/item/10000351687090.html
You also can order the dash cam which include a hardwire cable.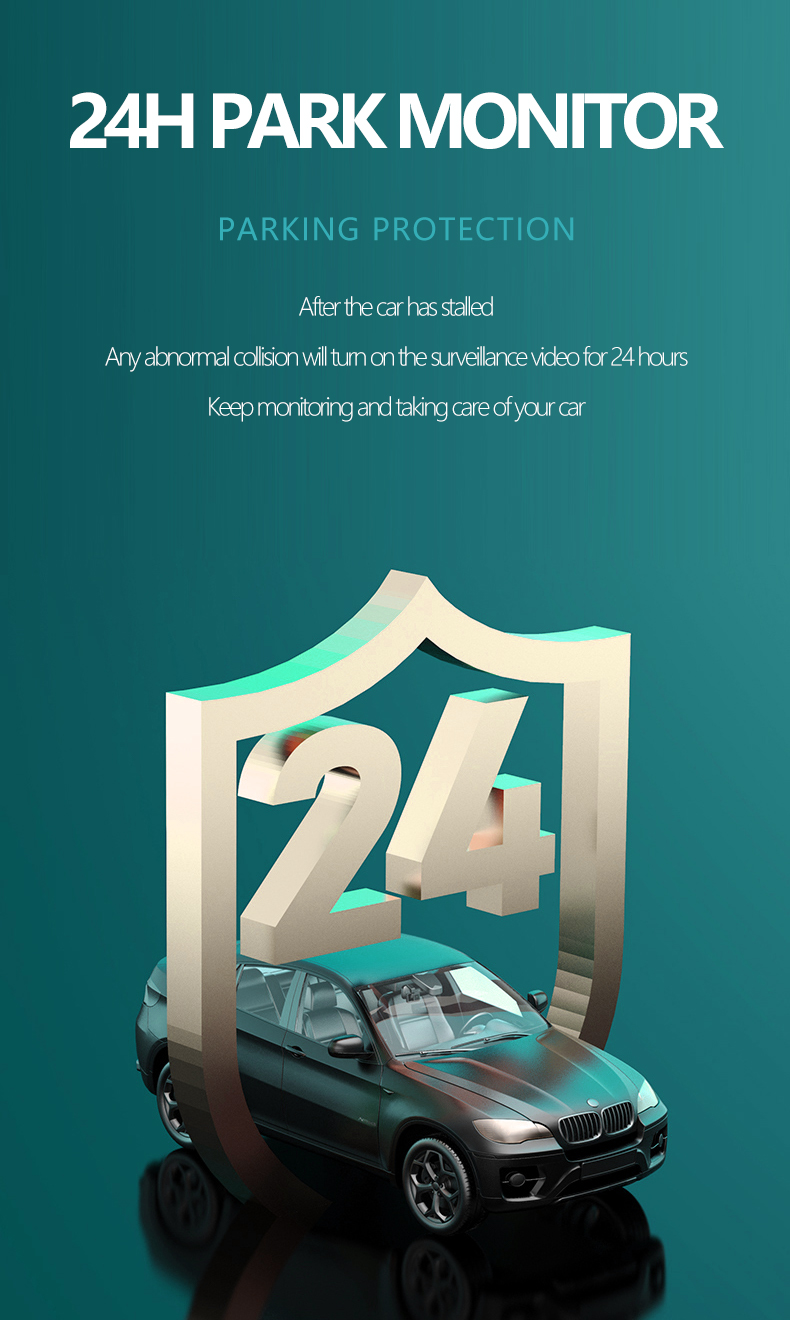 HIDDEN INSTALLATION
3M Glue is fixed to the glass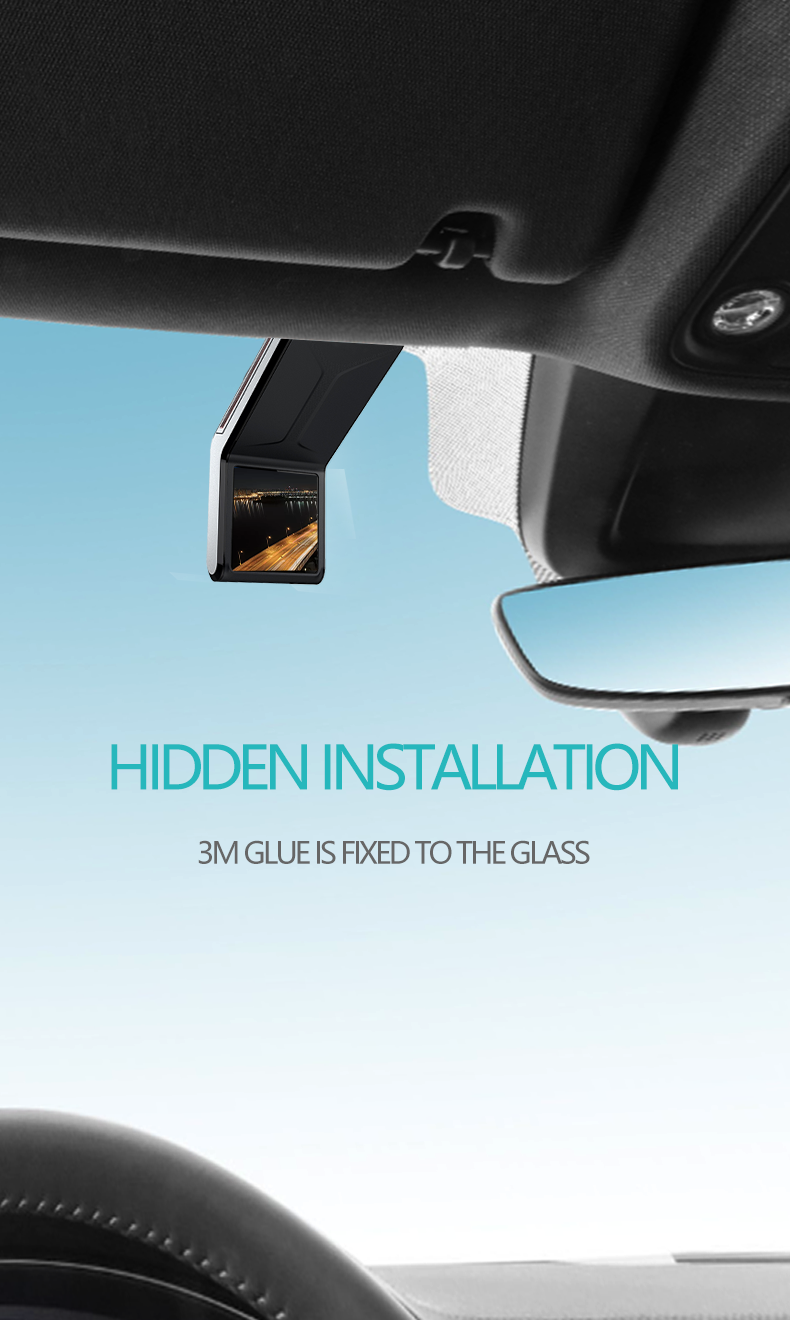 ENGLISH APP
Not using the Internet
monitor/setup/download/DVR VIDEO
TECHNICAL DATA
Chipset: NOVATEK
Image transducer: SONY IMX307/323
Lens: wide angle 170 degrees / lens F / 1.6
Built-in WIFI module: YES
Recording resolution:
2560 × 1440p 30 fps (16: 9)
1920 × 1080p 30 fps (16: 9)
Adjustable bracket: YES - fixing the camera with a tape
Shock sensor: YES
PARKING MODE: YES
Loop recording: YES - overwriting of the oldest recordings
Video and photo file format: MP4, H.264
Length of recorded sections in minutes: 1min
Memory card slot : microSD up to 128GB
The date and time can be set: YES
Microphone and speaker: YES
Date and time stamp: YES
Connectors and ports: USB 2.0 (power connector), microSD
Power: 200mAh battery
Charging: 5V (micro USB)
Mobile software: roadcam
Working temperature: -20 ° ~ + 60 ° C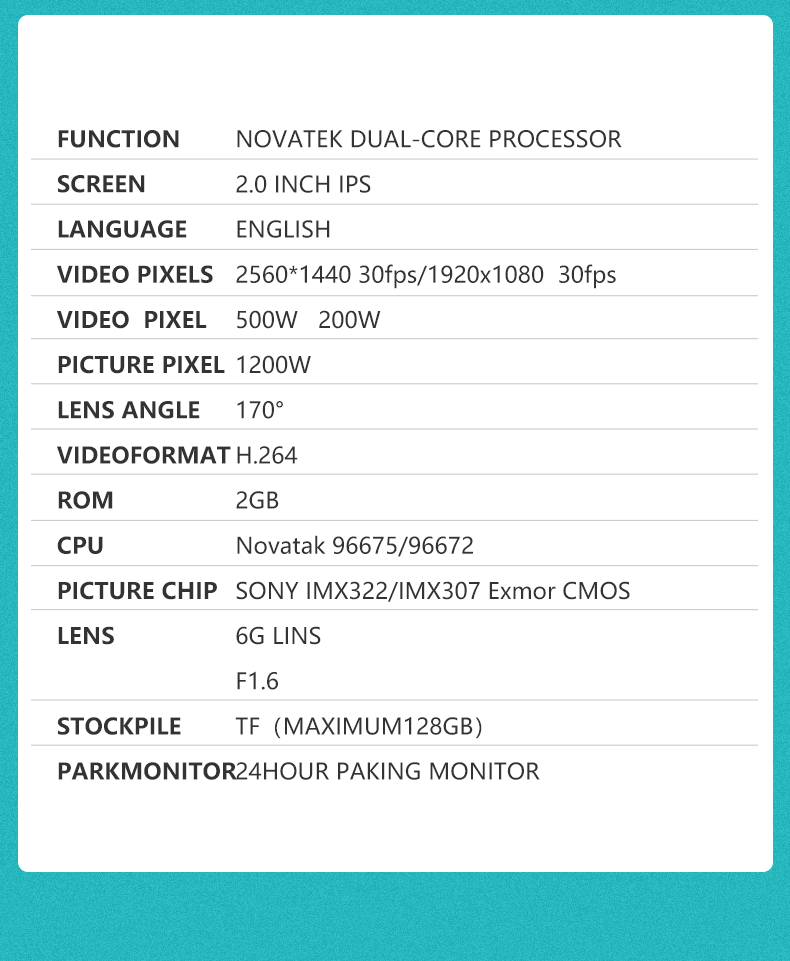 PRODUCT SIZE CHART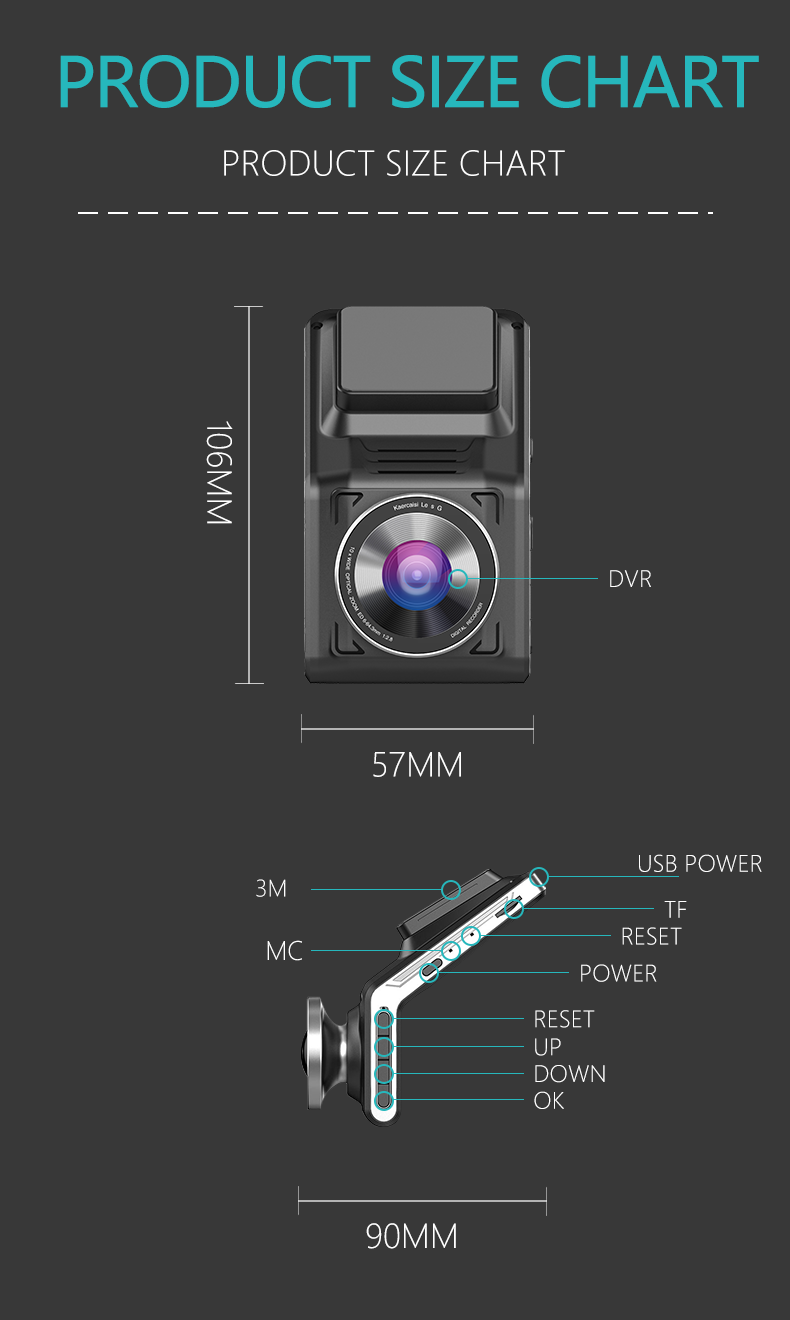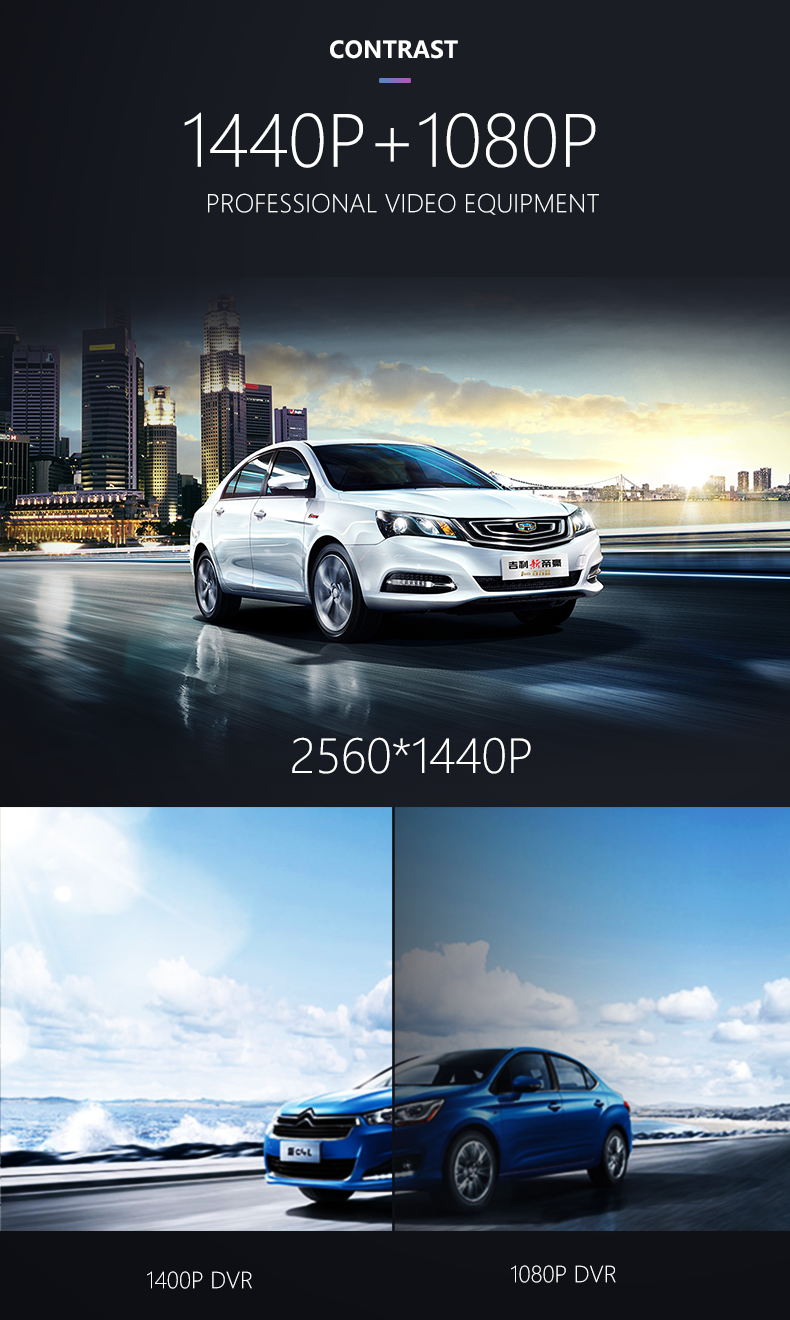 PRODUCTLIST
1X Front Camera
1X Singal interface Car Charger
1X Powe Cord.
1X User Menual
1X Gift
Optional:
1X Rear Camera(Optional)
1X Hardwire cable ( Optional)
1X Rear Cord( Optional)

Please Noted: to Keep the power supply adequate for dash camera, so we send the single interface car charger for all customer.