HUAWEI Mobile WIFI 3
E5576-855 support Chinese and English
4G LTE/150 Mbps High-Speed Network/ 1500mAh Battery Capacity
HUAWEI E5576 Mobile WiFi (hereinafter referred to as the E5576 ) is a high speed pa cket access mobile hotspot. It is a multi mode wireless terminal for SOHO (Small Office and Home Offi ce) and business professionals.
It provides users with packet data services and SMS through multiple network modes.
You can connect the micro USB port on the E5576 to a computer using a micro USB data cable, or connect multiple devices to the E5576 over Wi Fi. In the service area of the network, the E5576 allows you to surf the Internet and send/receive messages/emails providing you with a fast, reliable, and convenient user experience. It also helps carriers improve the ir average revenue per user.
The E5576 can be used as a wireless modem when the Wi Fi is enabled . You can directly use the default settings (or configure APN on the E5576 's web based management page ) to set up a wireless network, after which you will be able to access the Internet A maximum of 16 wireless devices can access the E5576 's 2.4 GHz Wi Fi network at the same time.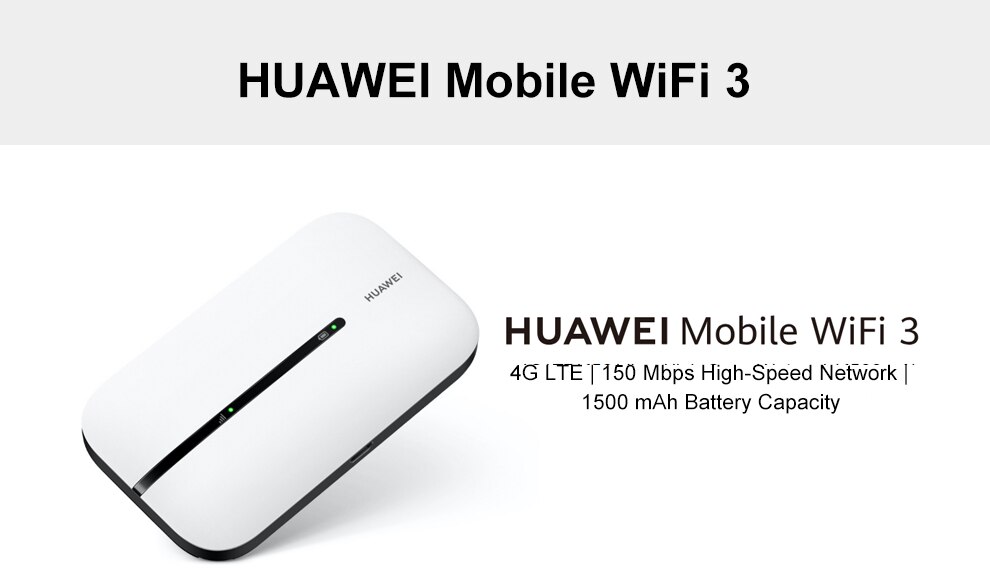 Pocjet-Size,Impressively Lightweight
HUAWEI Mobile WiFi 3 is small and lightweight at only 72g.You can easily carry it around and access Wi-Fi at home,in the office,on trips or anywhere you go.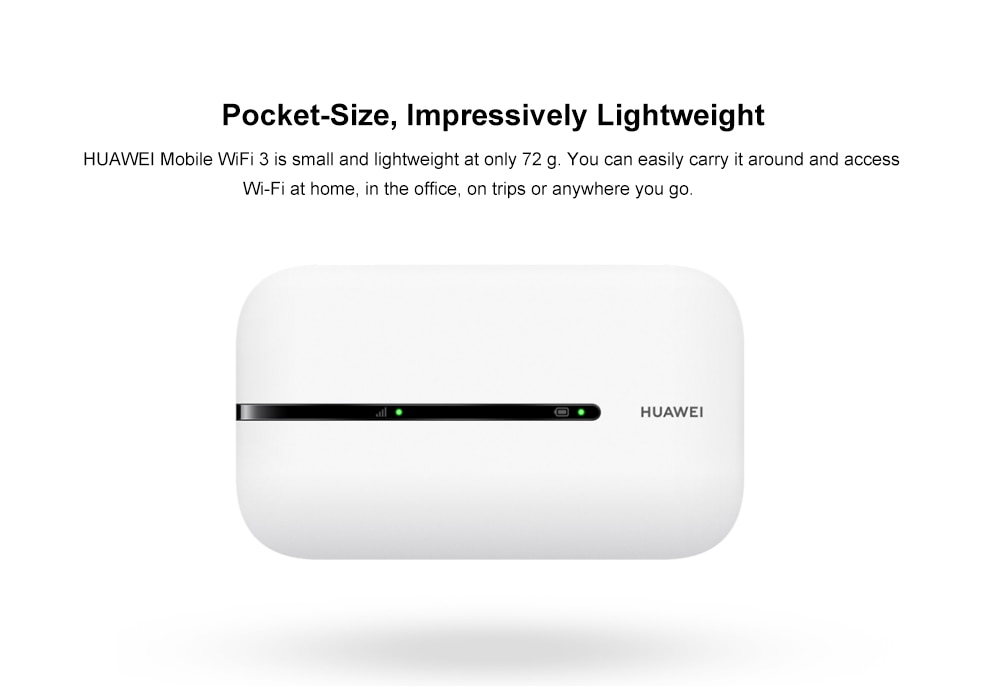 Easy & Fast Wi-Fi
Just insert a SIM card and you will get up to 150Mbps high-speed Wi-Fi with HUAWEI Mobile WiFi 3.You can video chat,stream music or watch movies while traveling ,just like if you were in your living room.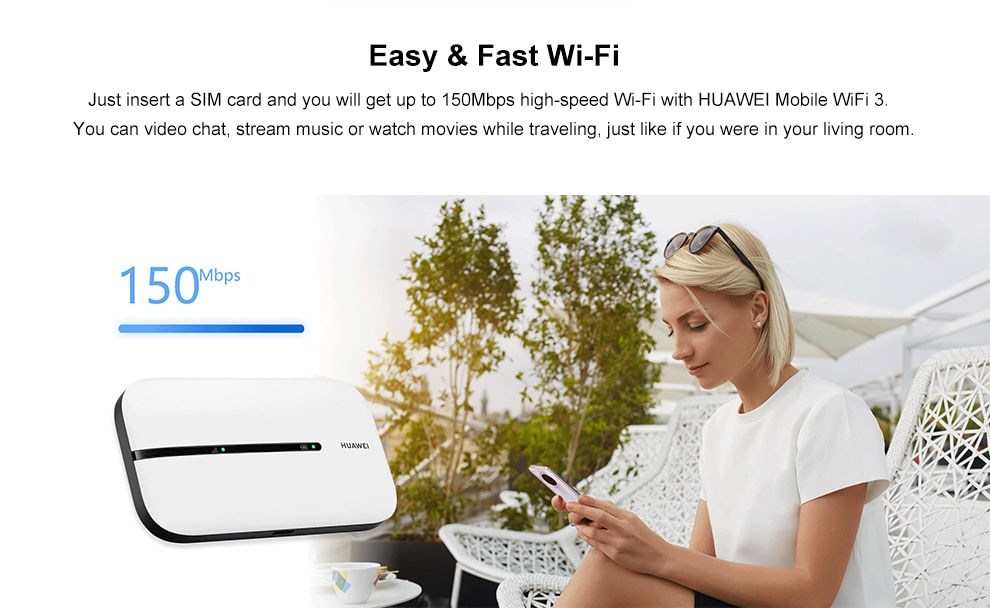 Stay Connected Together
Capable of connecting uo to 16 Wi-Fi devices,HUAWEI Mobile WiFi 3 allows you to share internet with your friends and family,and enjoy your time with them.It also lets you use your phone,tablet and other Wi-Fi devices at the same time.
Stay Connected Together
HUAWEI Mobile WiFi 3 is built with a powerful 1500 mAH battery,and its intelligent battery saving mode makes it more energy efficient.You get enormous power in a compace body which allows you to play for longer on the go .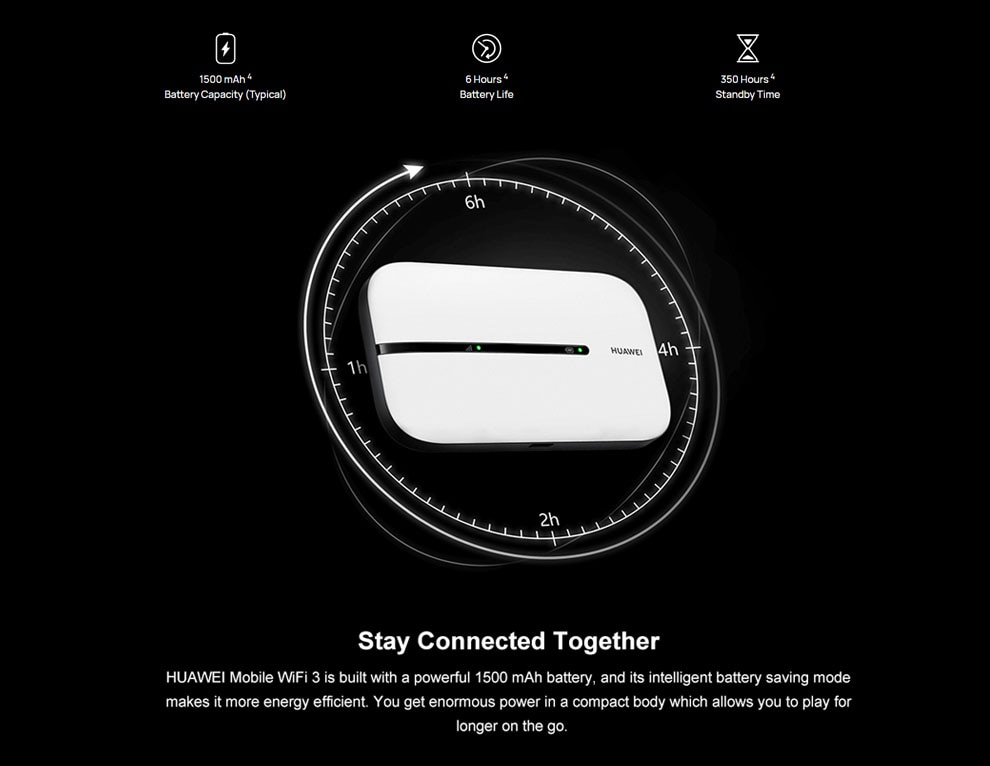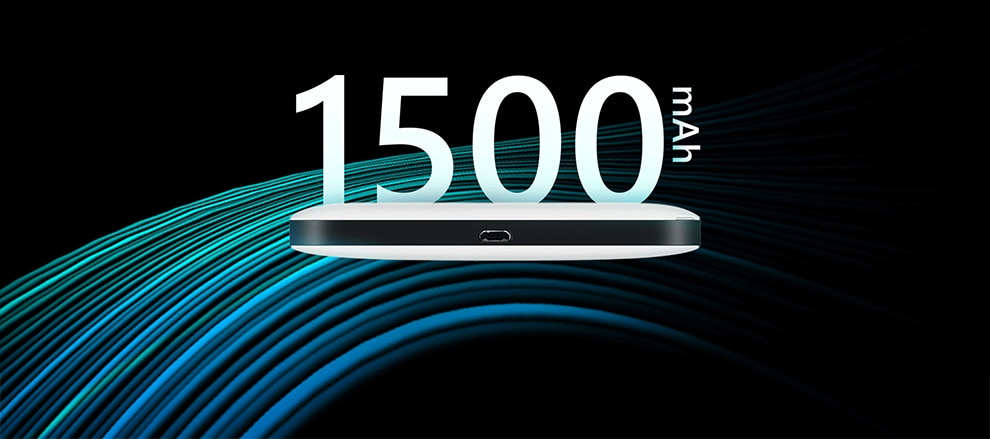 Expand Your Wi-Fi Coverage
Connect HUAWEI Mobile WiFi 3 to the router in your home to boost the existing Wi-Fi signal and deliver coverage to more spaces.You can stream music on the balcony while soaking up the sun or watch your favourite shows online in your cosy bedroom.