Baseus Night Light Motion Sensor LED Moom Lamp for Wall Bedroom Dorm Room Bedside Stair USB Rechargeable Induction Night Lights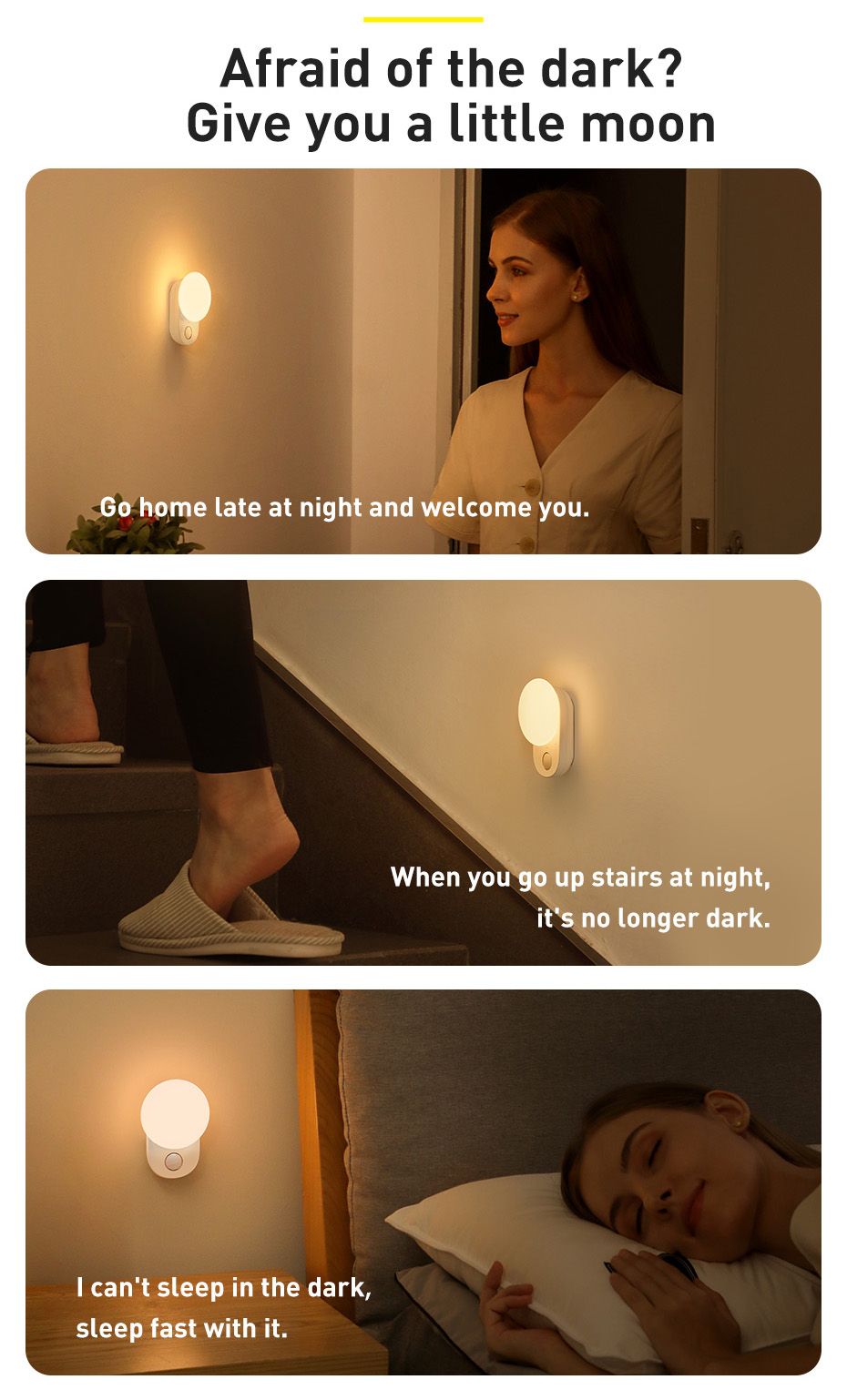 Baseus Sunshine series Full Moon Induction Night Light
Control Your Lighting at Your Fingertips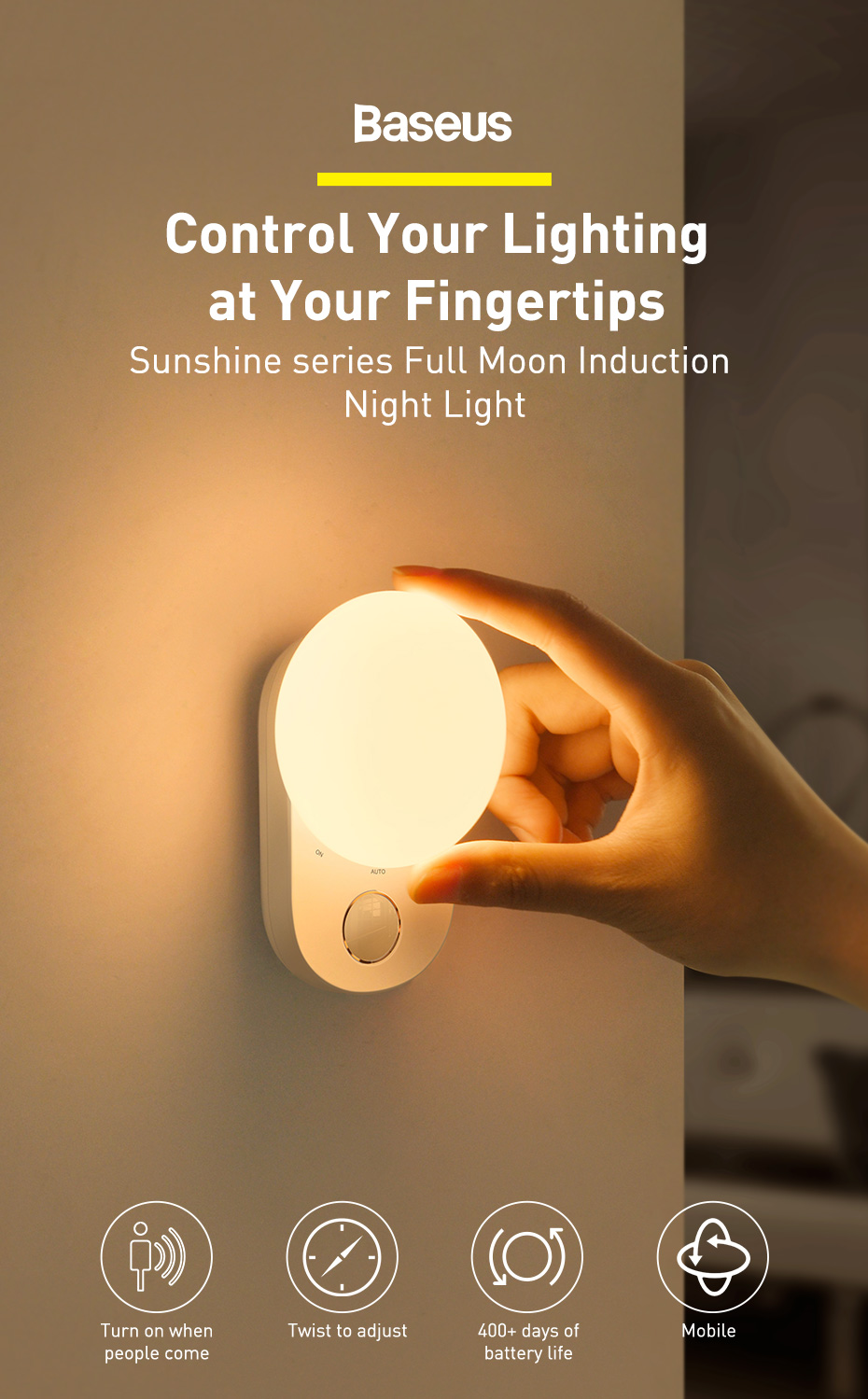 Night Features
★ Full moon design ★ Smart sensing ★ Twist to adjust ★ Induction/normally-on modes ★ Evenly emitting light through ★ Uniform lighting in ★ Multiple application scenarios ★ Magnetic-type installation ★ USB powered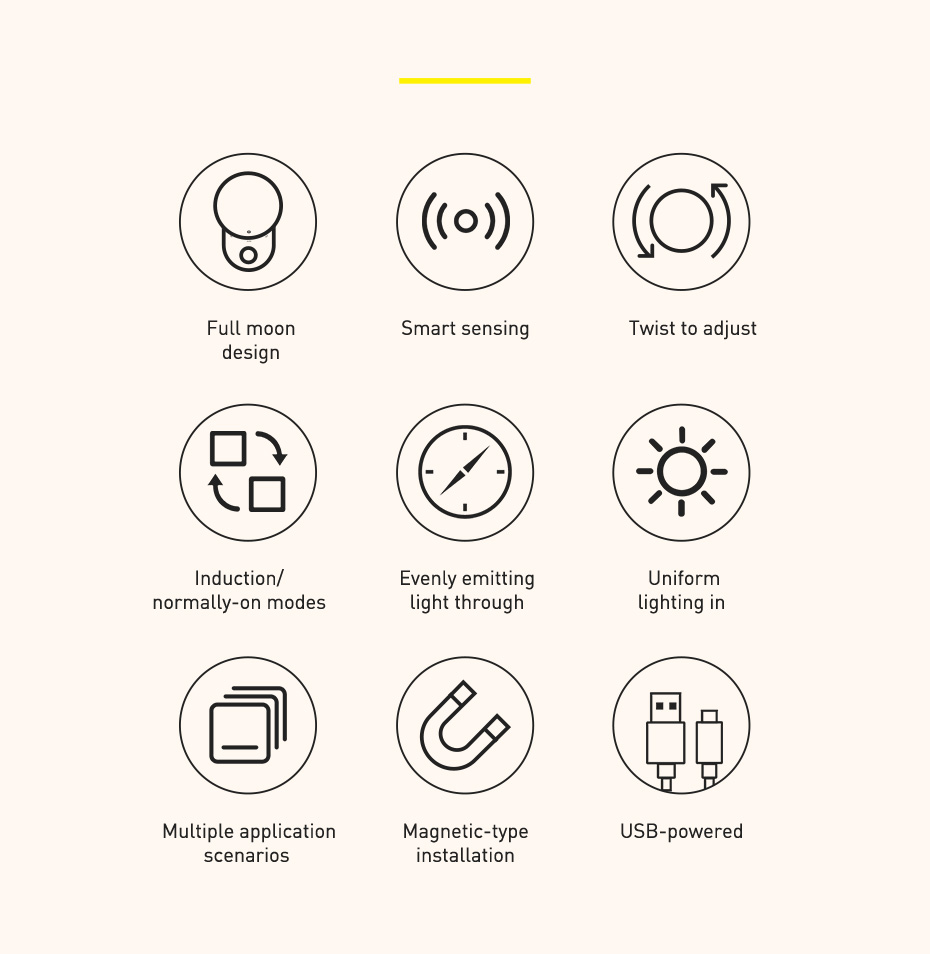 Twist to Switch Your Light
Innovative rotating interaction design, twisting to switch between induction/normally-on modes. As night lighting and emergency light in case of power failure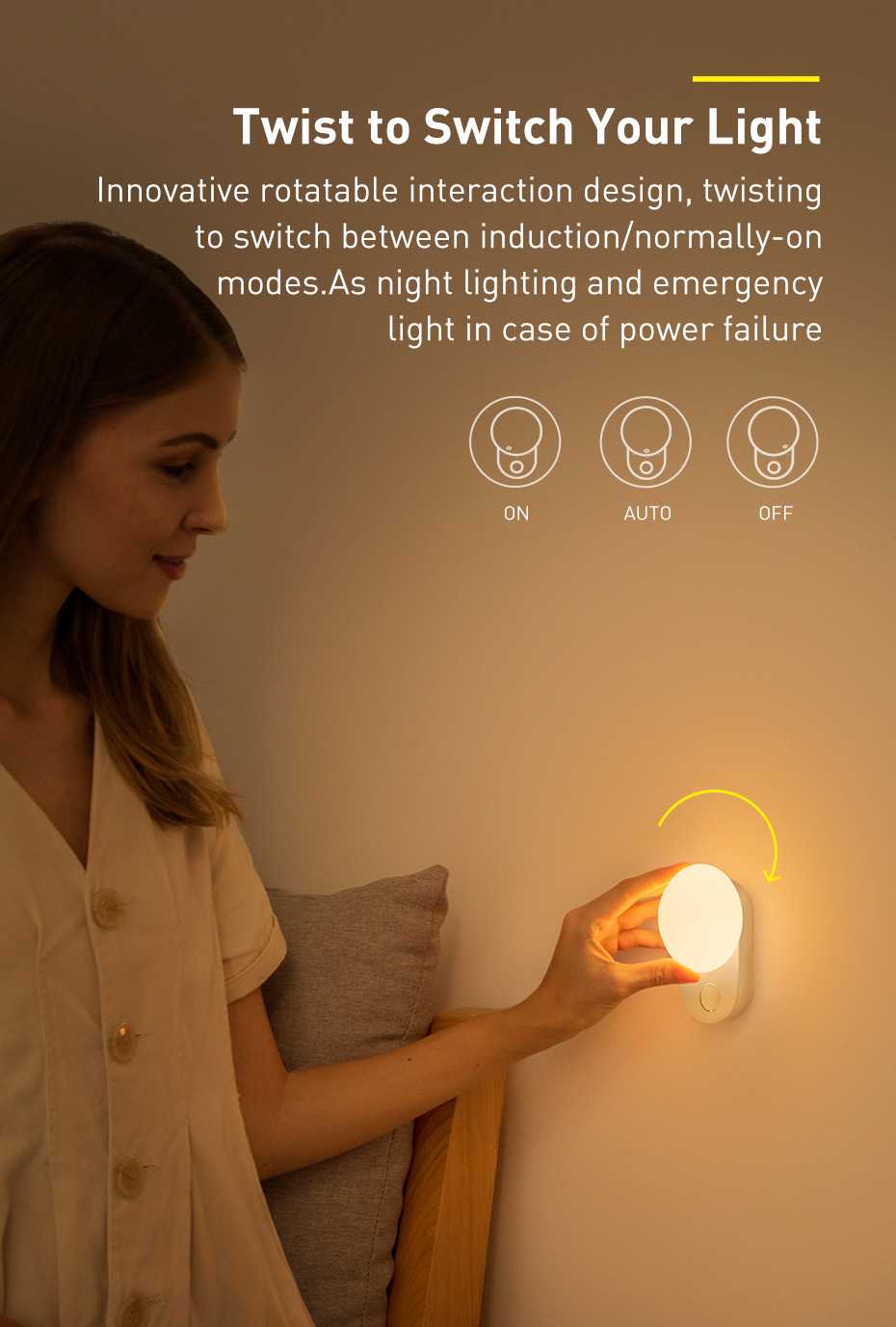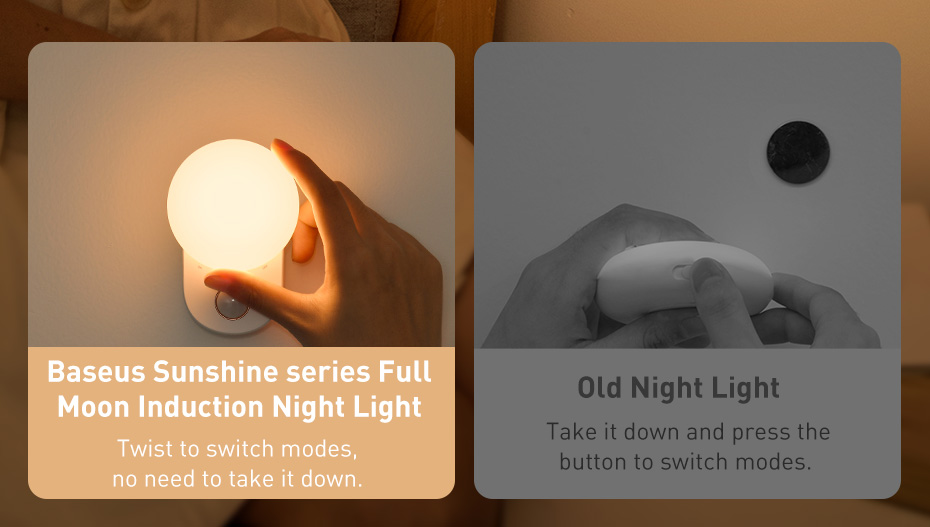 400+ Days of Battery Life
Charge Once and Use for a Year 1200mAh high capacity batteries + low power consumption circuits, in induction mode, it works over 400+days, too long to remember to charge it.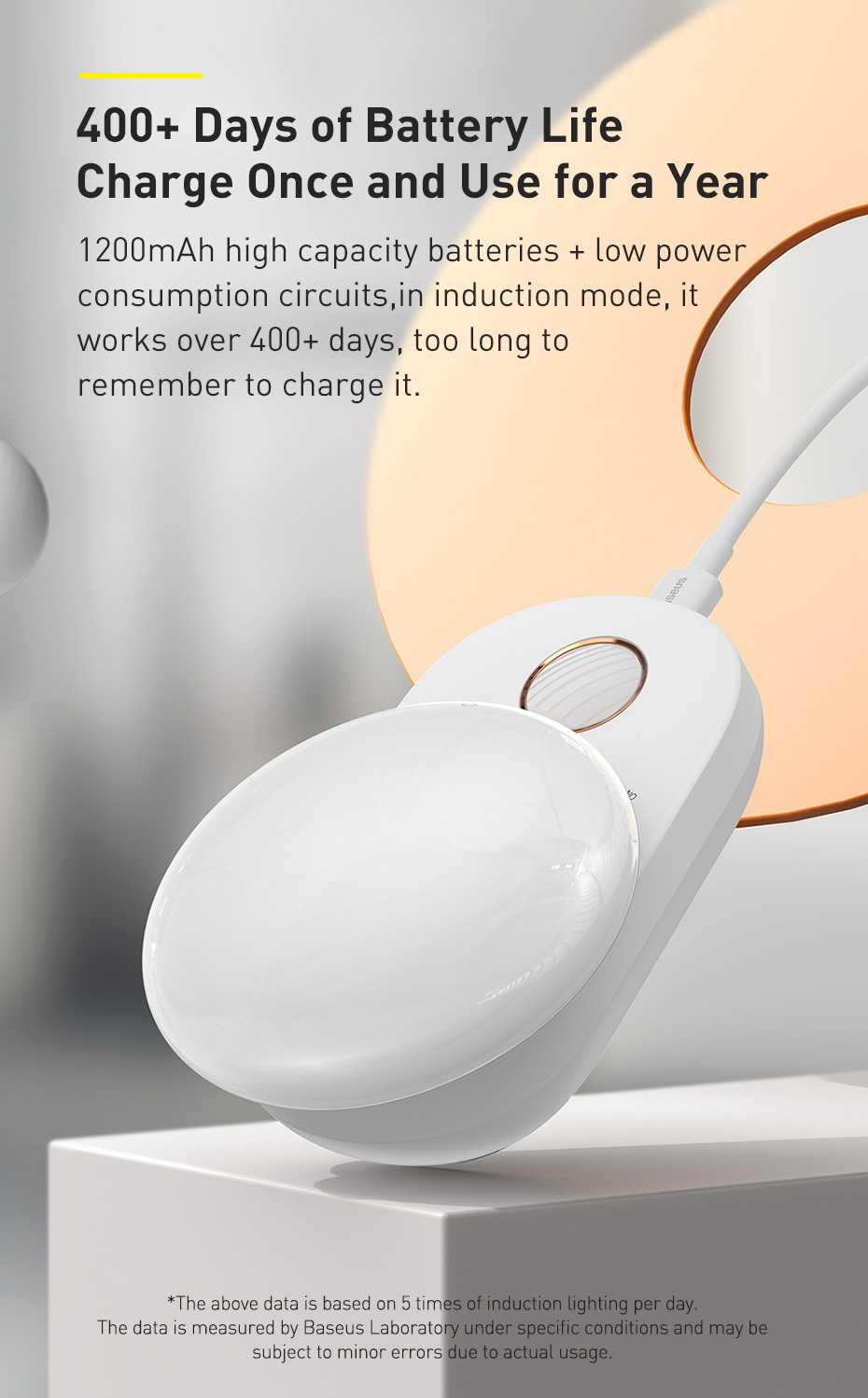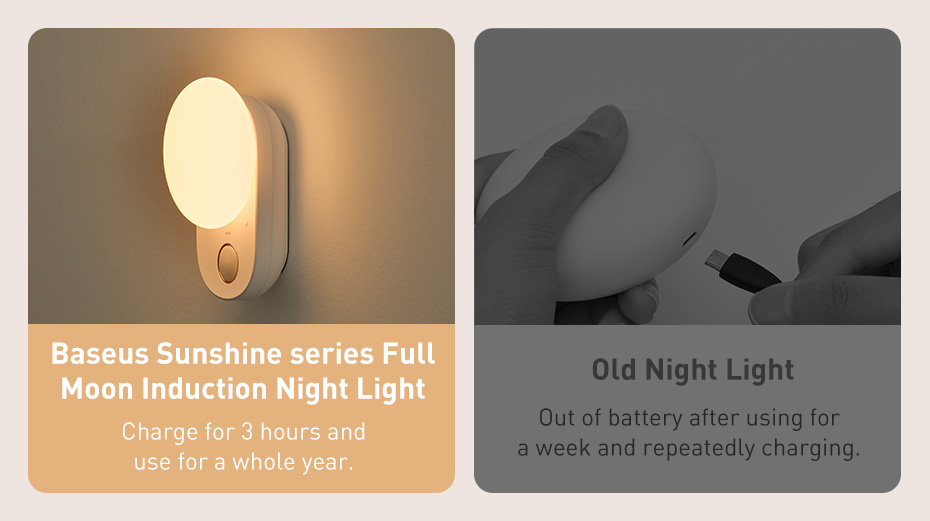 Semi-translucent Shades, 360°Beam Angle
Full moon light body design evenly emits light through 360 degrees for larger illumination area without blind corners. It lights up for every step you take.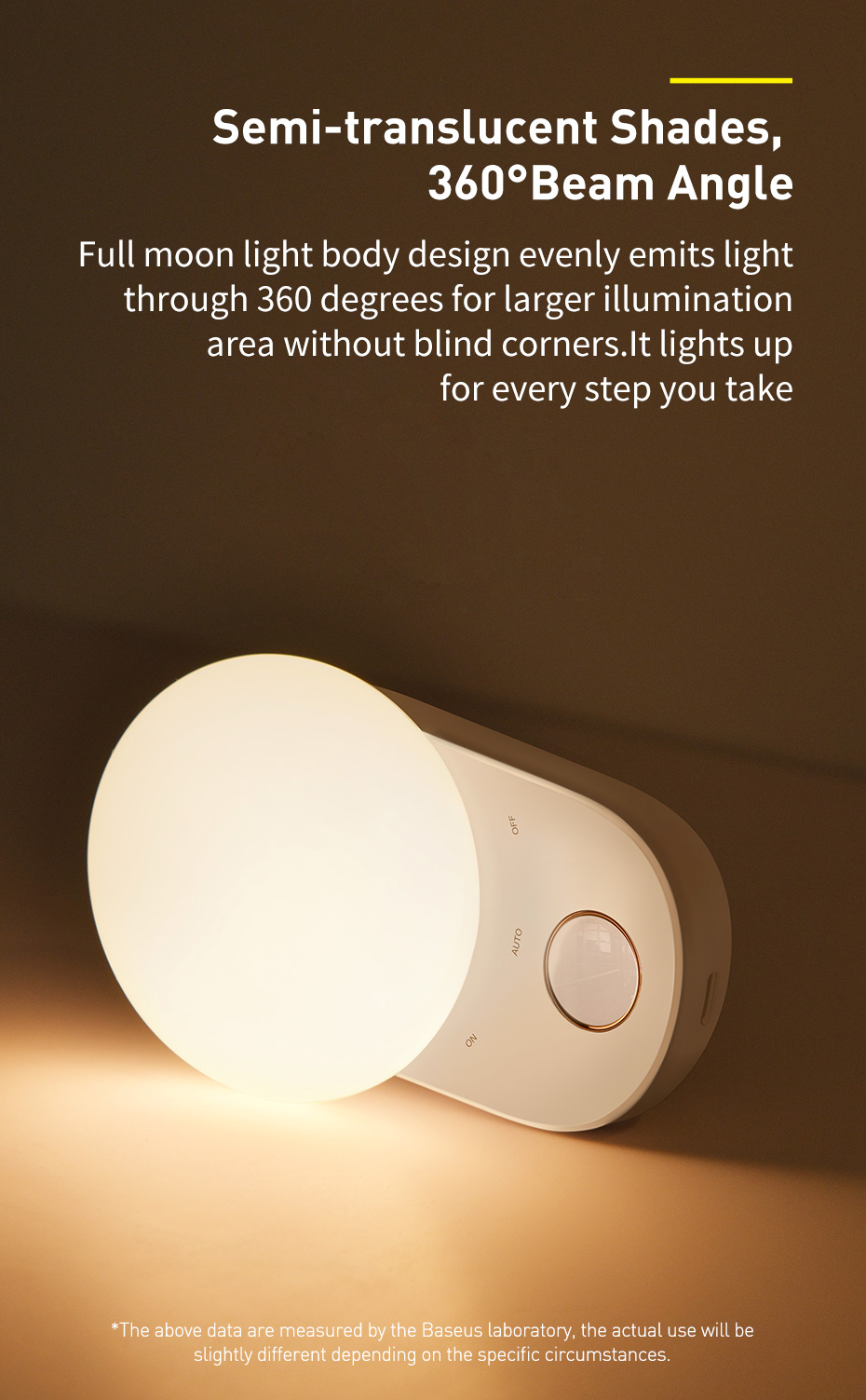 A Silent Guardian Gives You Meticulous Care
Entrance / Stairs / Bedside / Bathroom / Wardrobes / Refrigerators etc.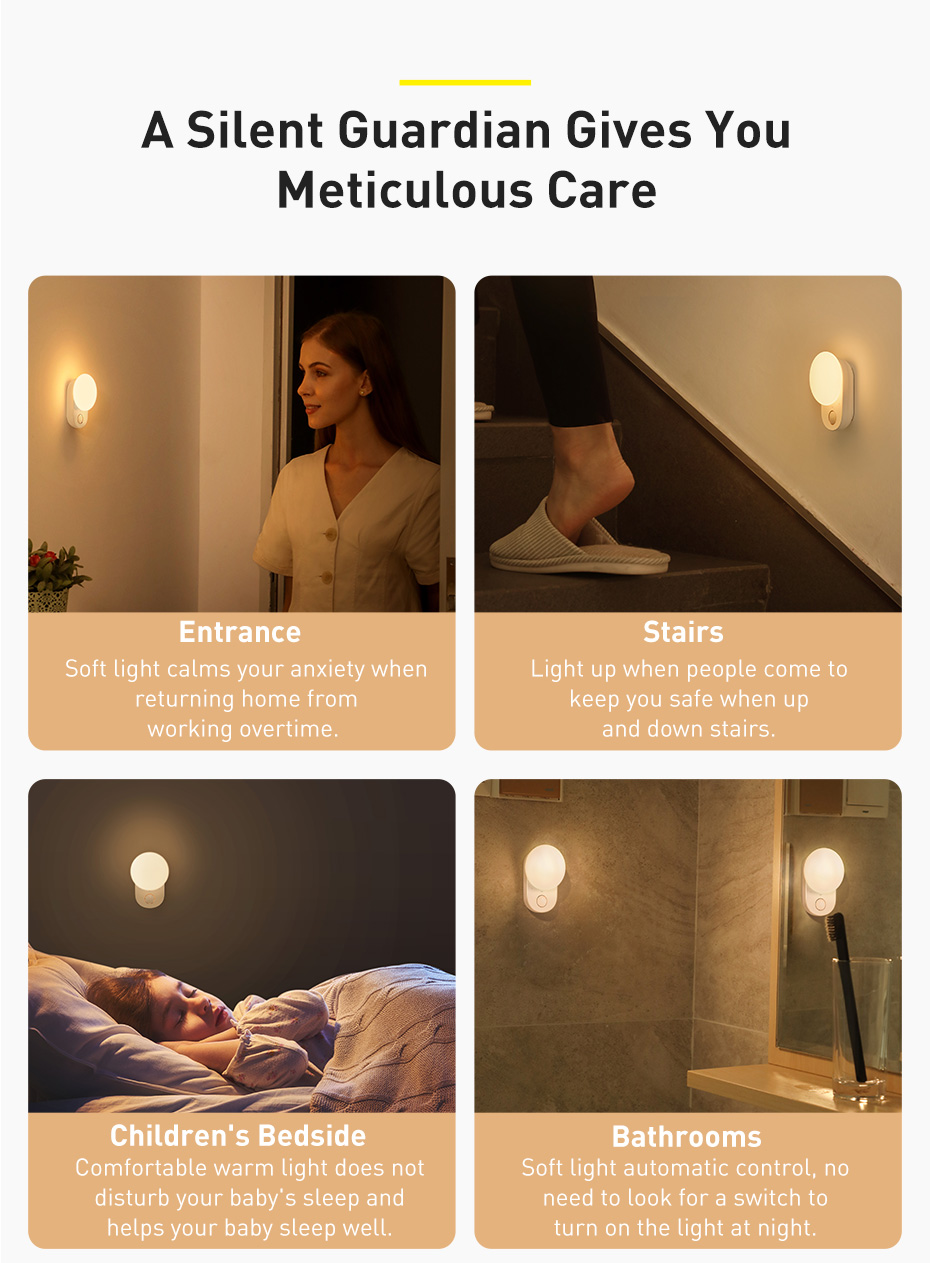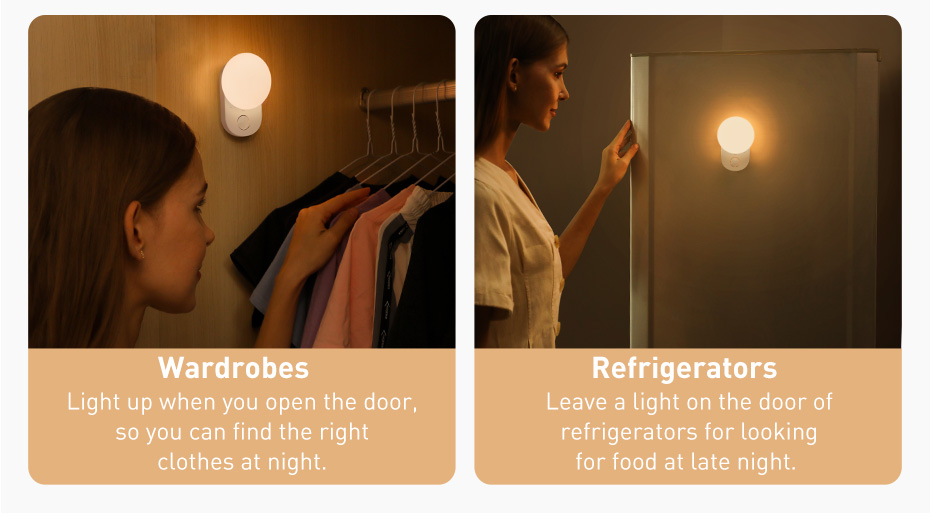 Be a Smart Light
Dual-element sensors can intelligently recognize the night environment to turn on the light when sensing human body at night and automatically turn off in the daytime, no need for manual control throughout the whole process.
Lighting up before People Arrive
120° fan-shaped wide range of sensing area with up to 6 meters of sensing distance. Light up when people come to keep you safe, no longer afraid of the dark.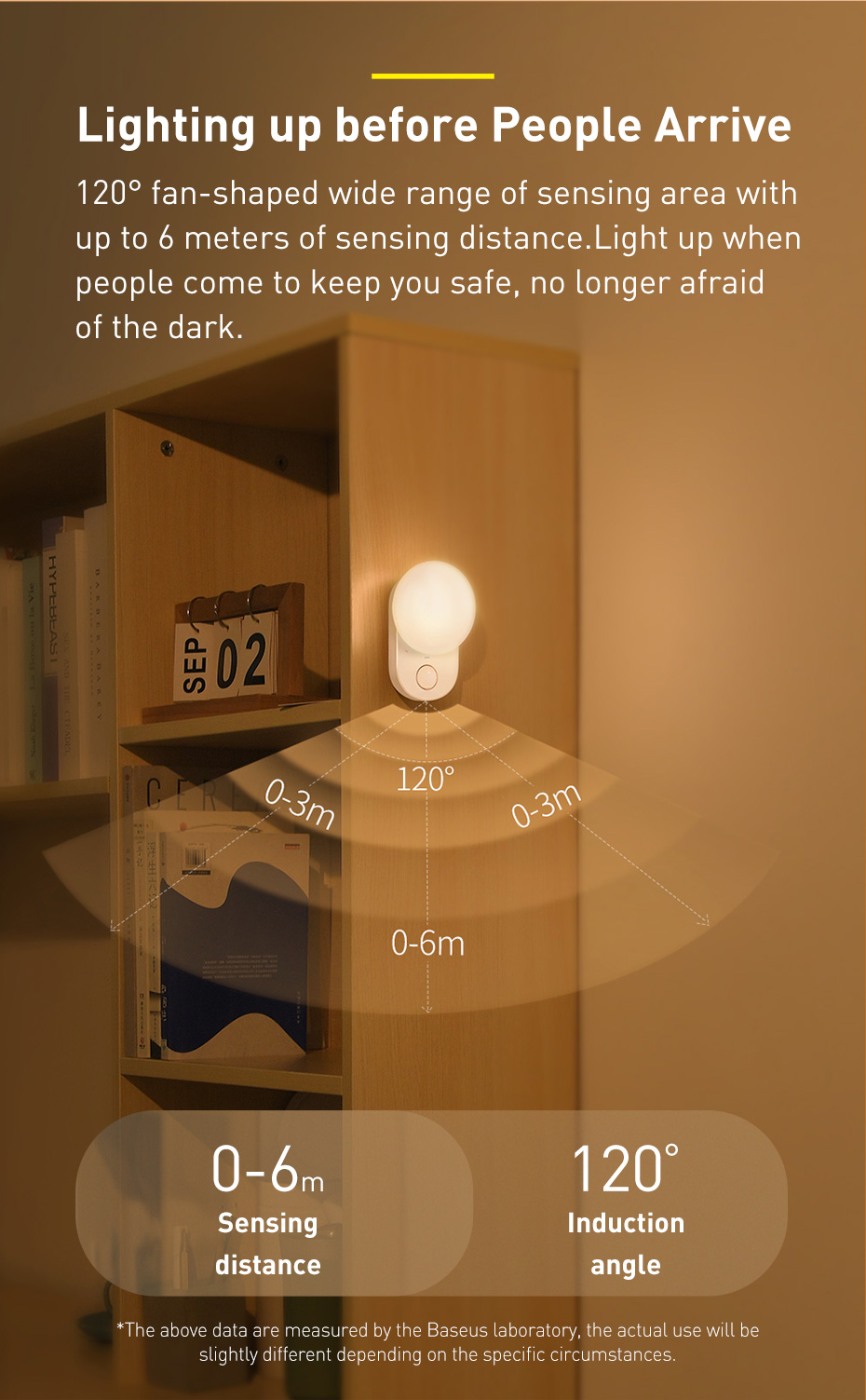 20 Seconds of Lighting Time
Turn off when people leave so as to move unhurriedly at night.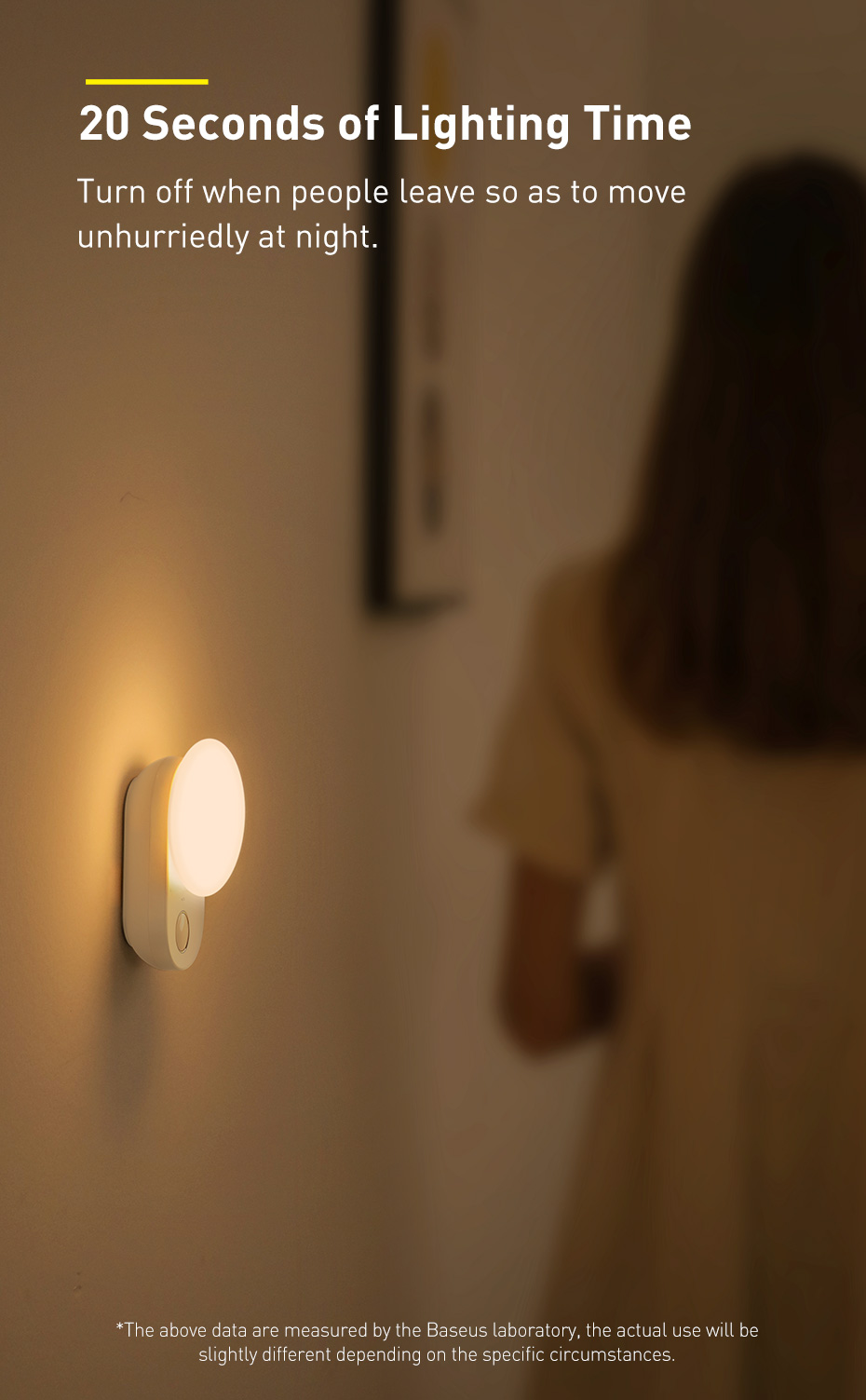 Wireless Design for a More Beautiful Home
Built-in batteries for wireless use and easy to integrate into your home. Neither battery replacement nor holes and wiring are needed.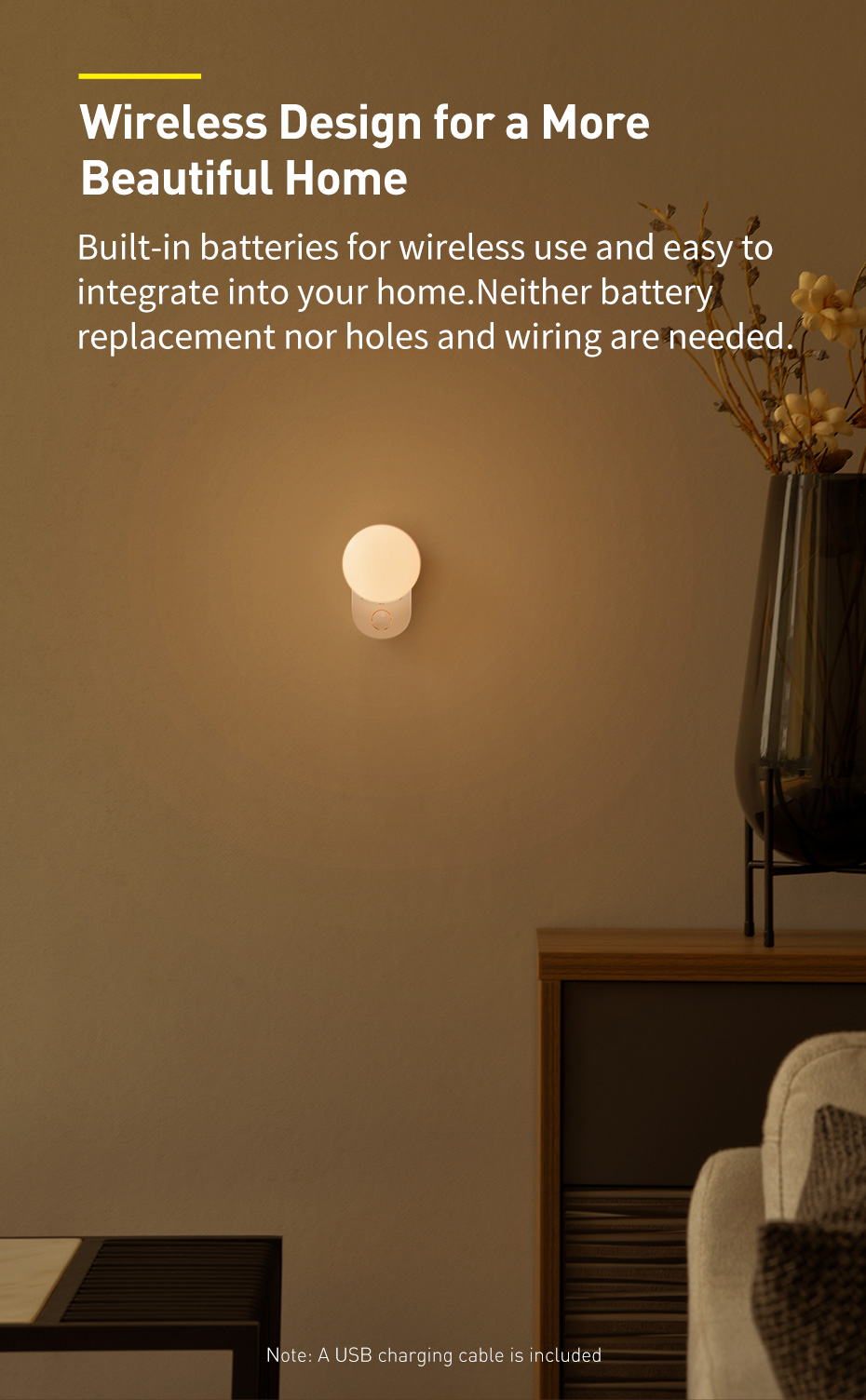 Magnetic-type Installation, Easy and Trouble-free
Magnetic-type design, easy to take down the light body to charge and move.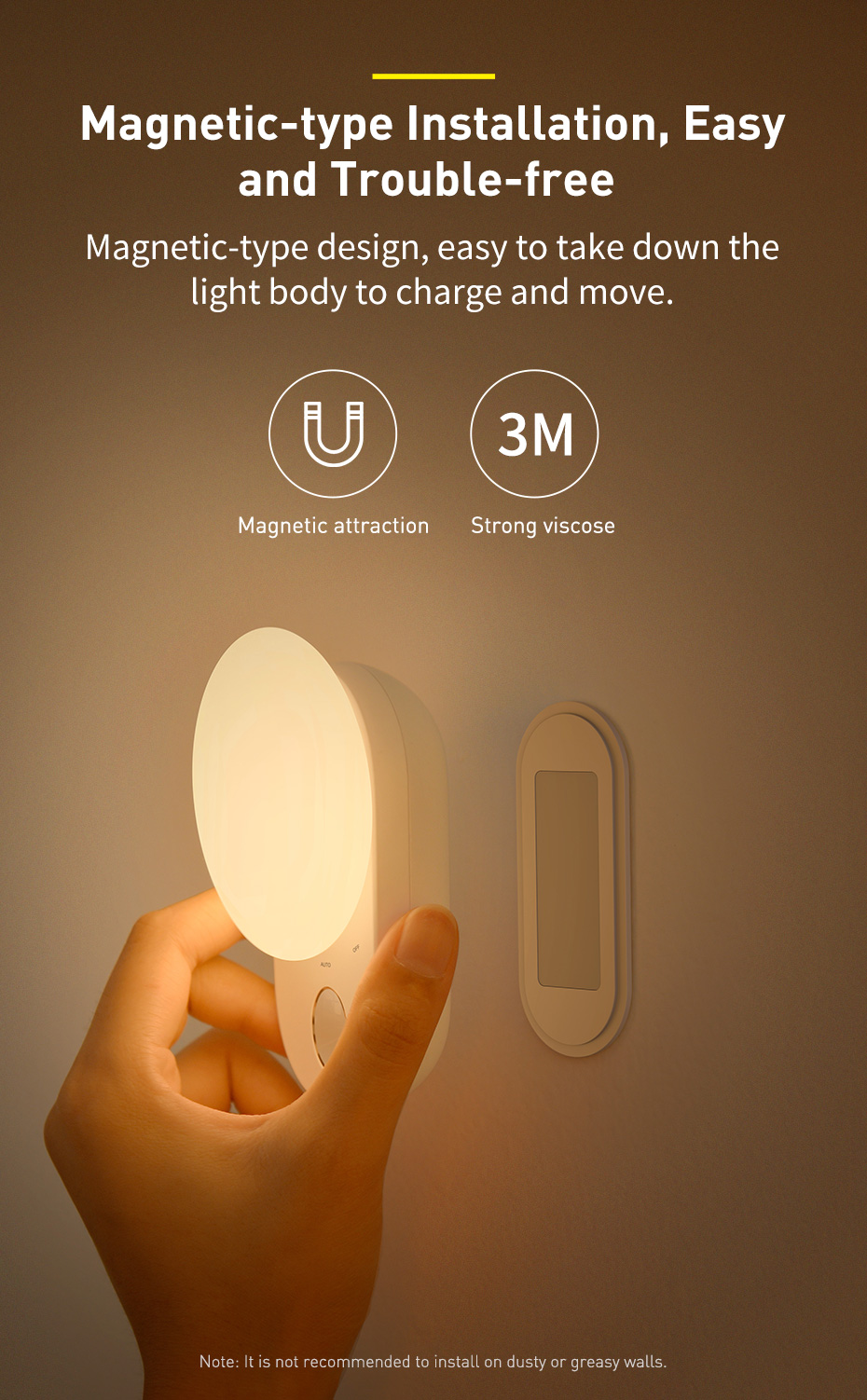 Detail Display
Lampshades with uniform and soft light Magnetic base Type-C charging port