產品特色

EVPAD 6P TV Box - A New Flagship Voice TV Box
A Smart Assistant for The Smart Home. EVAI assistant, know you better with listening.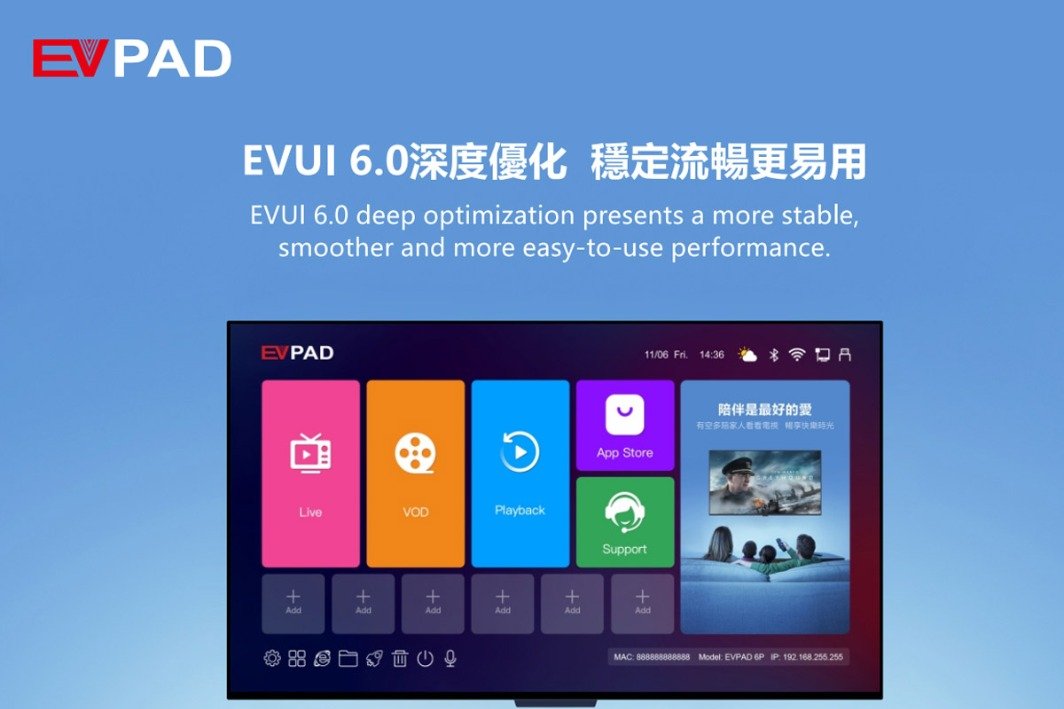 EVPAD 6P STB - Android 10.0
EVPAD 6P is powered by Android 10.0, easy to use and supports voice search and delivering a world of content the whole family can enjoy.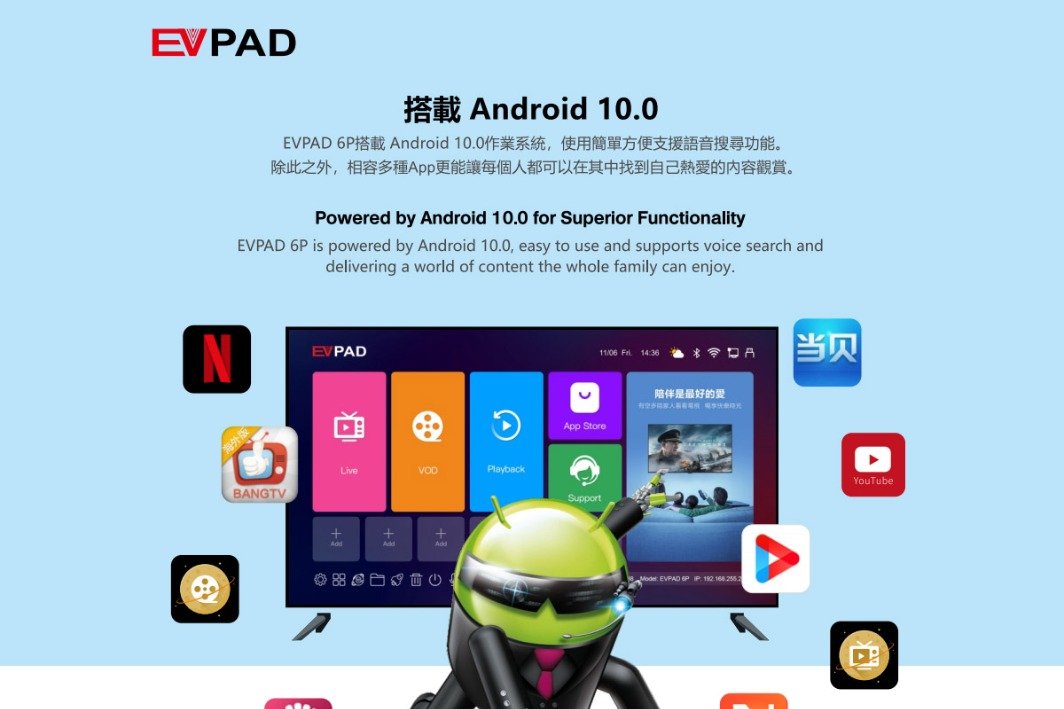 An EVAI Voice EVPAD 6P - A Smart Assistant for Smart Home
With the EVAI assistant and the 360 omnidirectional voice RC, you can quickly play movies, watch TV channels and listen to music around your house.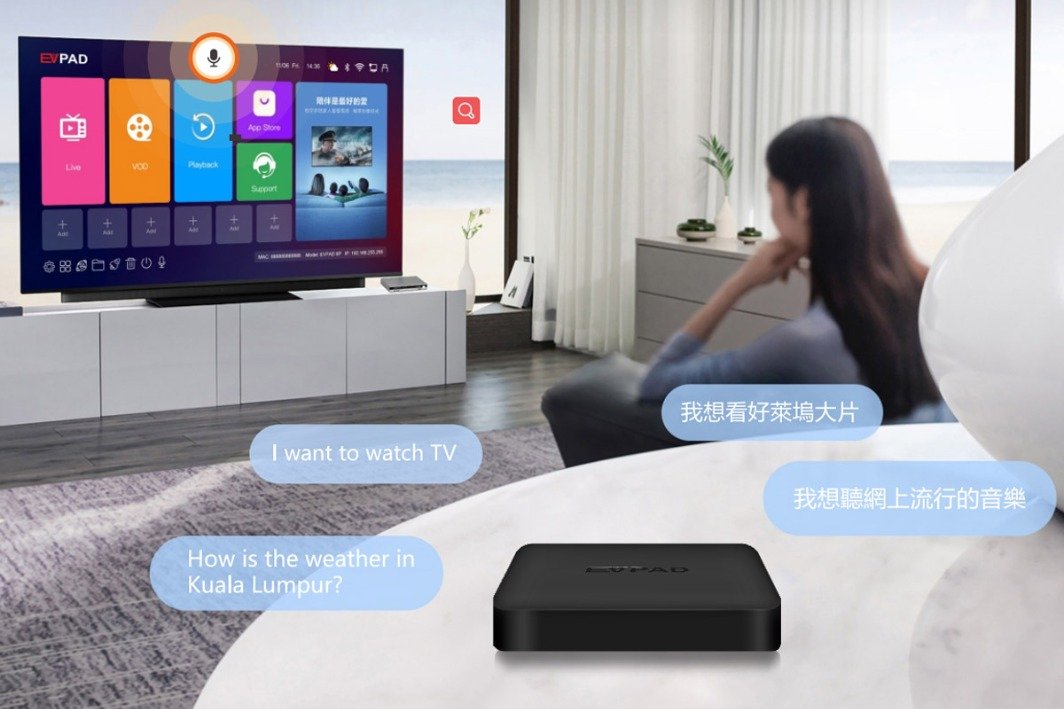 A Powerful Processor Specially Designed for EVPAD 6P TV Box
Equipped with the Cortex-A53 64-bit processor, the flagship TV box is capable of running smoothly and stably.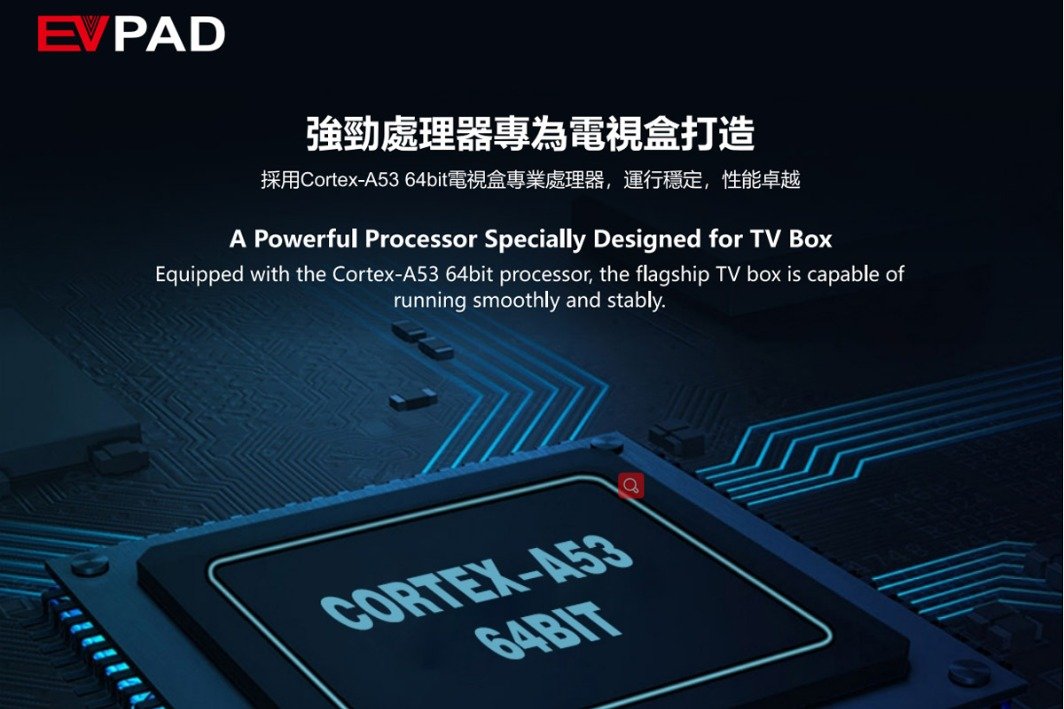 6K Video Decoding Makes An Ultra-Clear Visual Feast
With EVPAD 6P Smart TV Box, just enjoy an ultra-high-definition, lifelike viewing experience thanks to the 6K video decoding capability.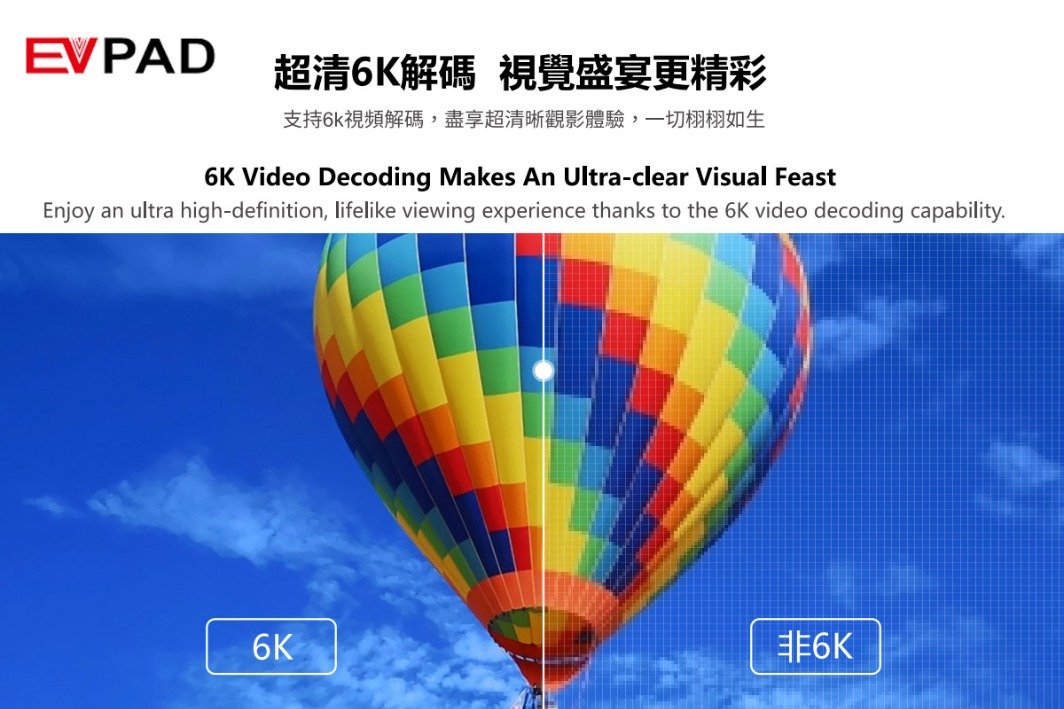 EVAI Remote Control for Smartphone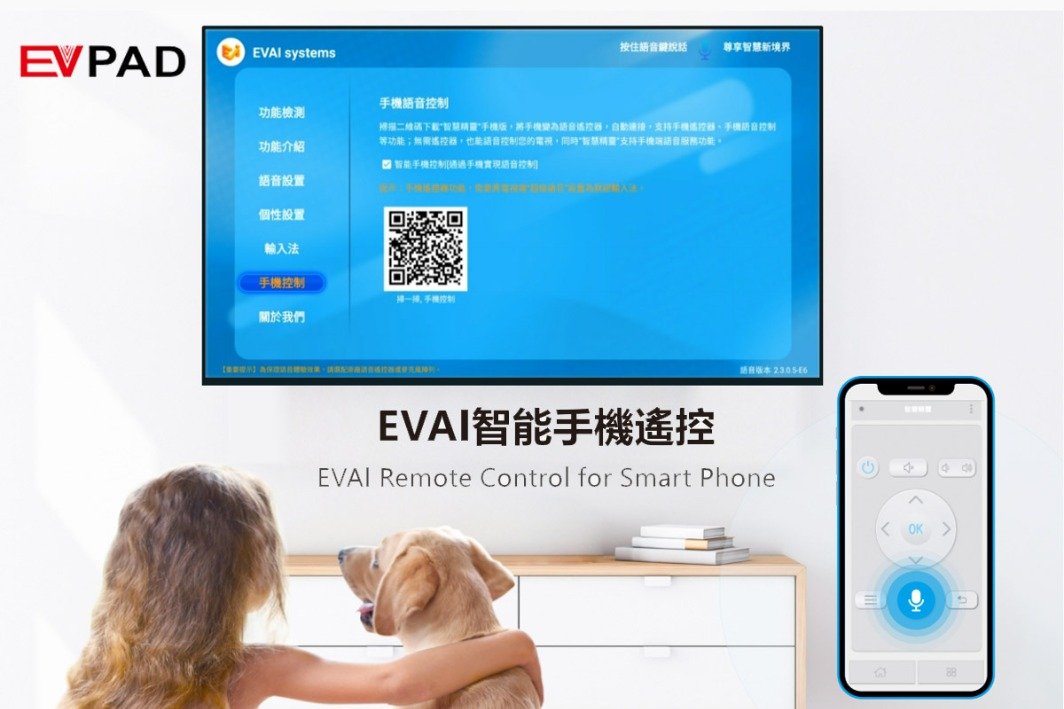 EVPAD TV BOX 6P - High-Performance Storage Capacity 4G RAM + 64G ROM
Install tons of awesome apps, watch extended cuts and play more games while enjoying faster performance and stability.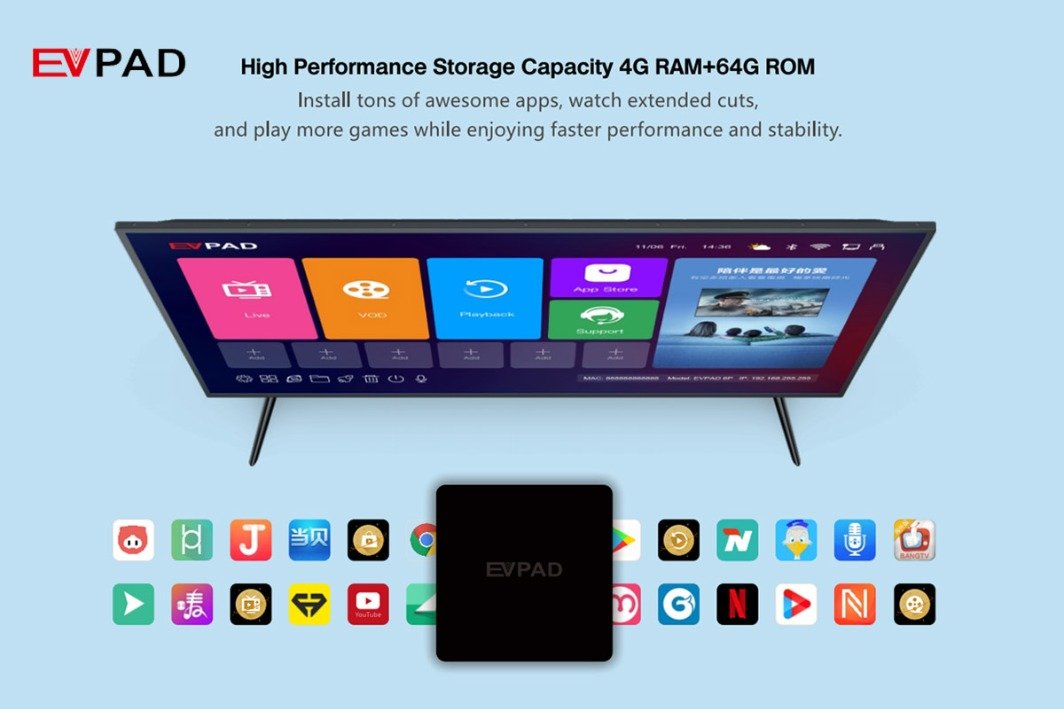 EVPAD 6P - H.265 Decoding Supported
H.265 makes approximately 50% bandwidth saving over H.264 encoded content at similar image quality.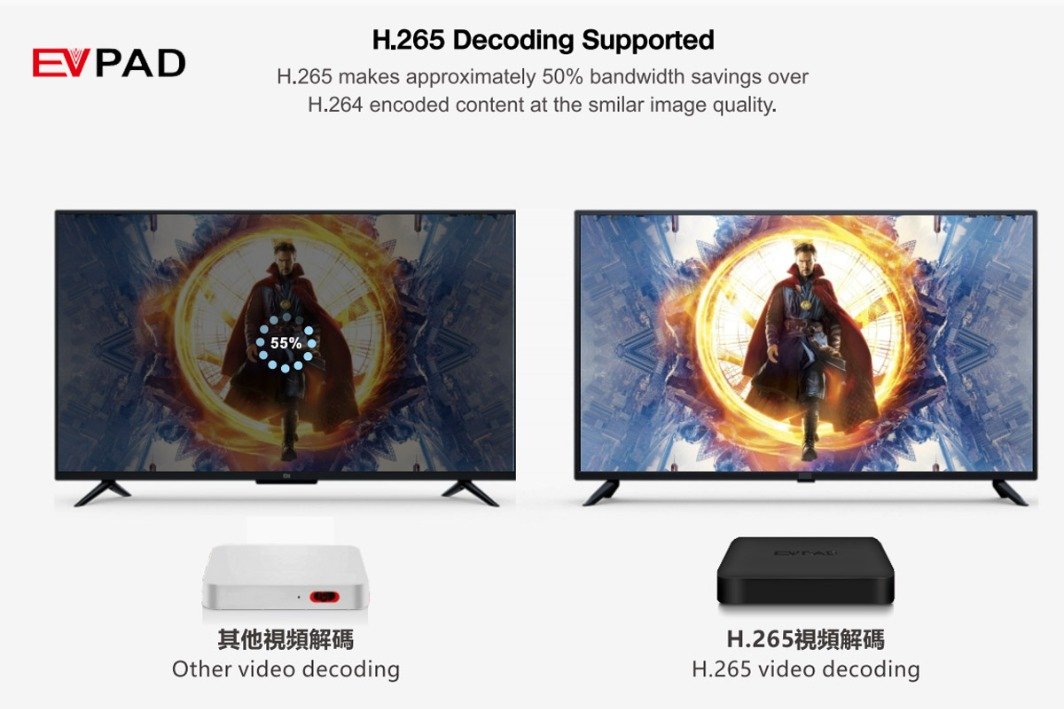 EVPAD 6P - WIFI 2.4GHz/5.8GHz and Bluetooth 5.0
Download and transfer HD video and large data files quickly and easily.
Wirelessly connect game controllers, speakers, and other Bluetooth-enabled devices.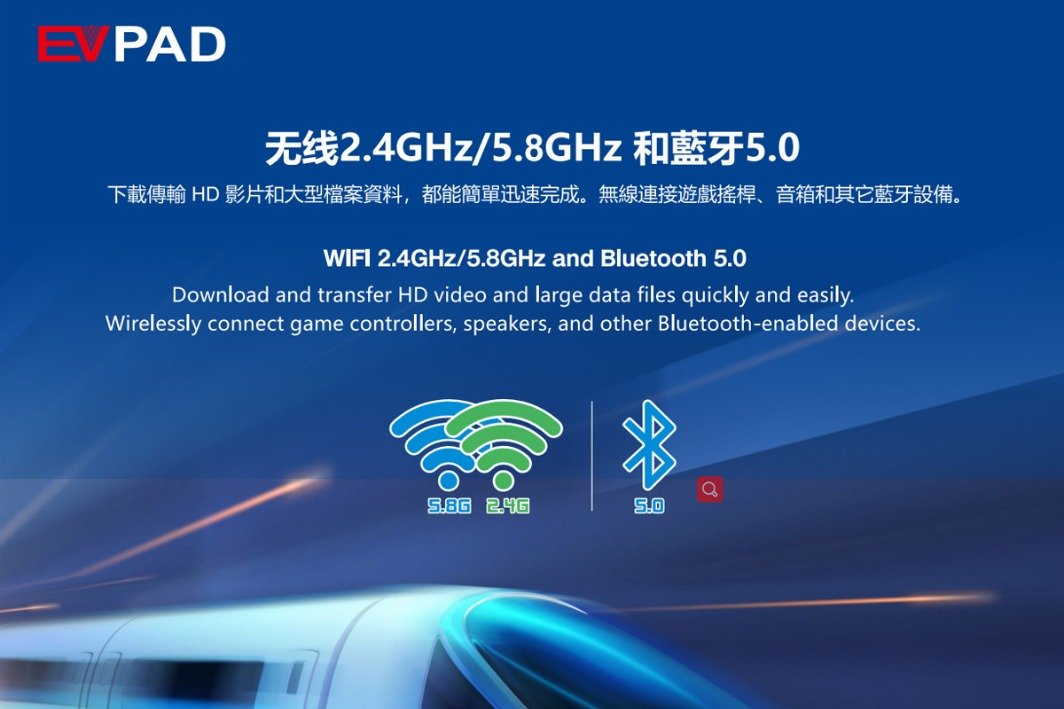 EVPAD 6P - EVAI Artificial Intelligence System
Observe you better, based on the in-depth development of the official AI voice platform and Google Voice, two smart platform giants. Including intelligent voice recognition, triple voice recognition, high accuracy of voice recognition, natural voice processing, more than ten kinds of voice broadcasts.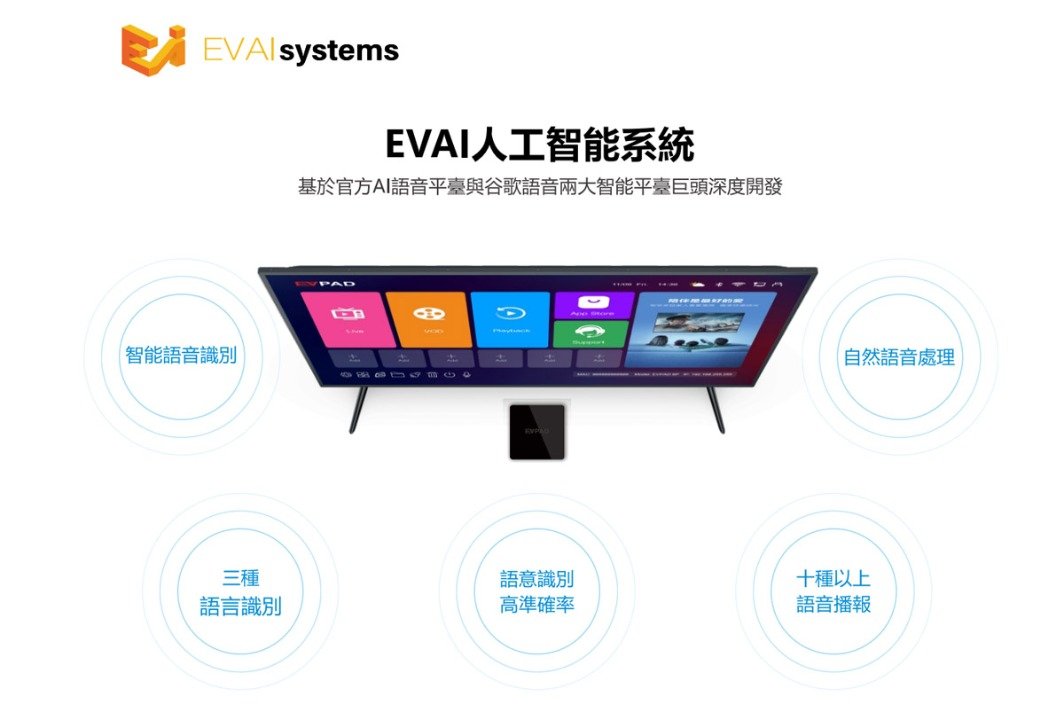 Triple Language Recognition (Support Mandarin, English, Cantonese)
AI Voice TV Box releases your hands, live/on-demand/replay/download, listen to songs/watch TV/watch movies/song/cross talk stories.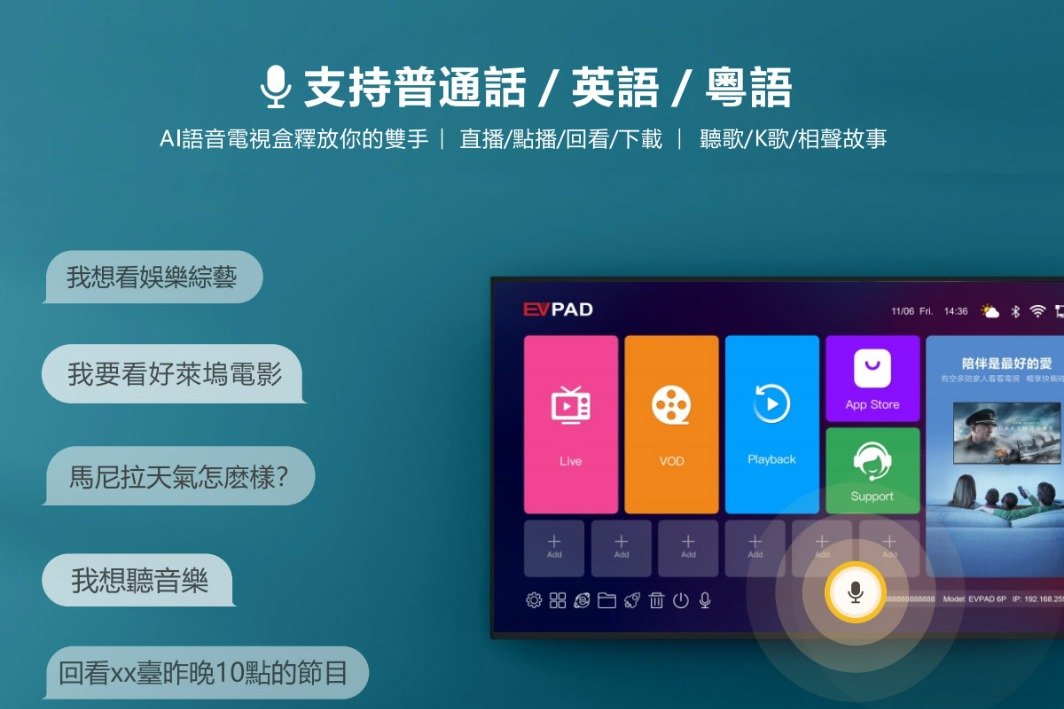 You can watch movies, watch TV, and listen to music just by talking to EVPAD 6P:
1. Live TV Channels: Explain the name of the channel, jump quickly, and also support voice switching of channels.
2. VOD: You can choose one-sentence movies on the whole network;
3. TV Review: Voice review of global TV programs;
4. Software Download: voice download TV application software;
5. Music/Song: Find songs by voice, order songs, support other mainstream songs on Youtube & KTV software, etc.;
6. Story/storytelling/phase scene: find stories by voice, fairy tales, cross talk, storytelling, novels, classics, literature, etc.;
7. Smart Home: voice control of smart home requires supporting smart home equipment;
8. Account Manager Service: memory cleaning, system setting, opening language setting, opening network connection, restoring factory settings, volume adjustment, etc.;

Condensing smart chips, obedient to understand you better, EVPAD 6th generation smart TV box is newly launched, making love and companionship easier. Equipped with a long beak, intelligent voice, quality assurance continues.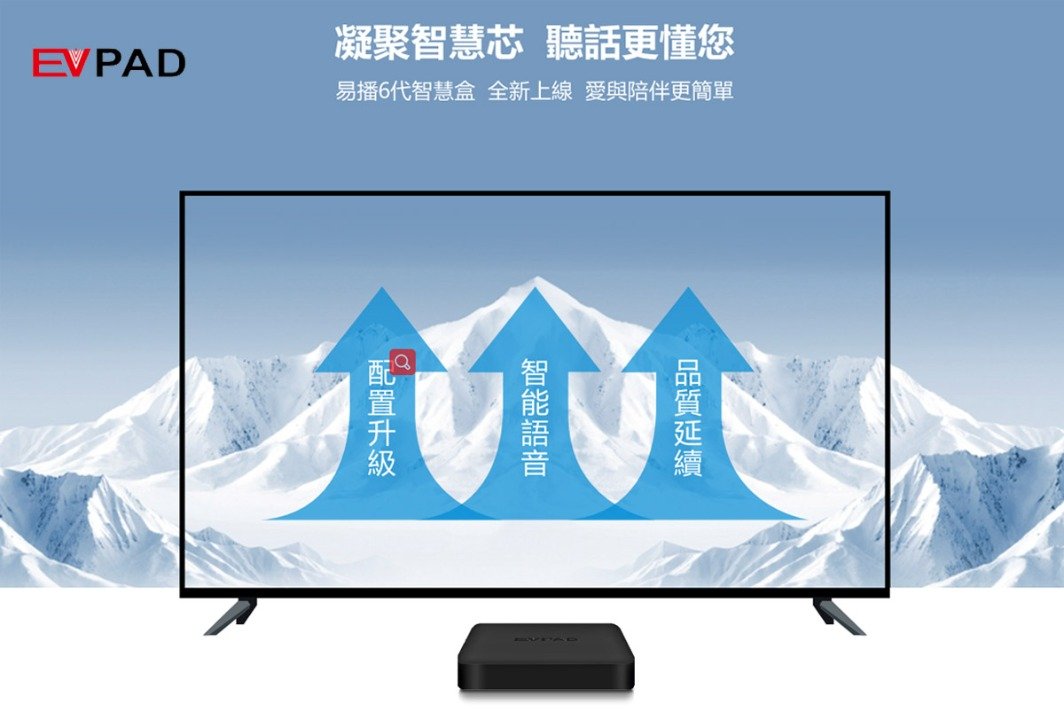 EVPAD 6P Intelligent Voice Remote Control
360-degree voice control without dead ends, it is more convenient to search for TV or Movies, just say as you want.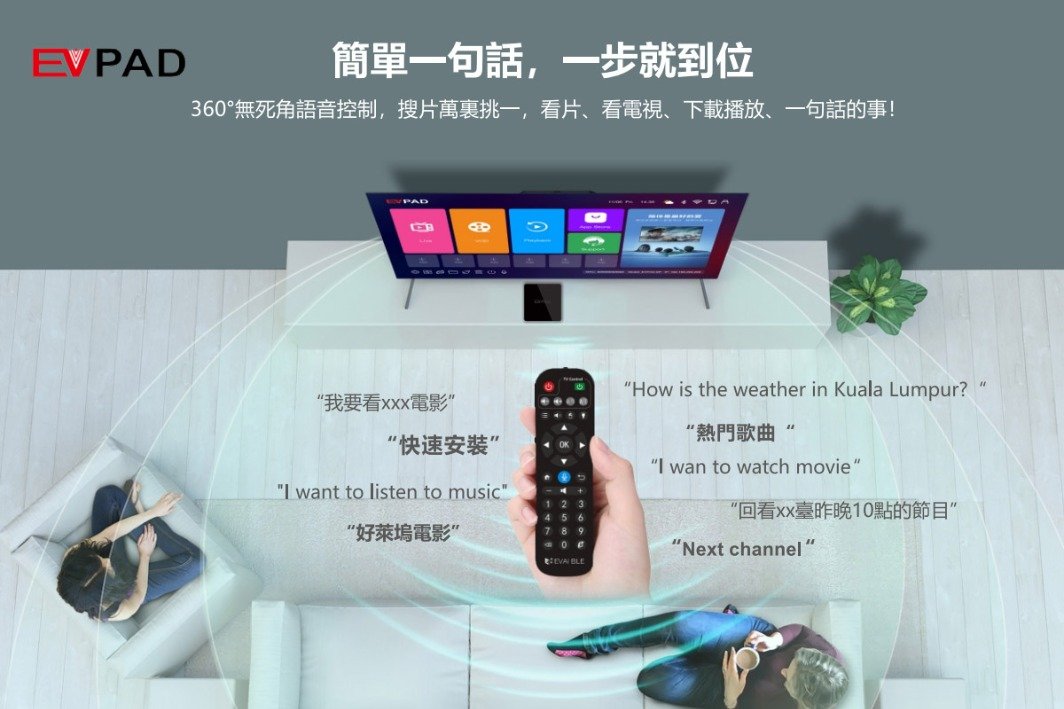 Why buy an EVPAD 6P TV Box?
EVPAD 6P will be your smart butler, a good helper in life, a caring companion, and a good partner for growth.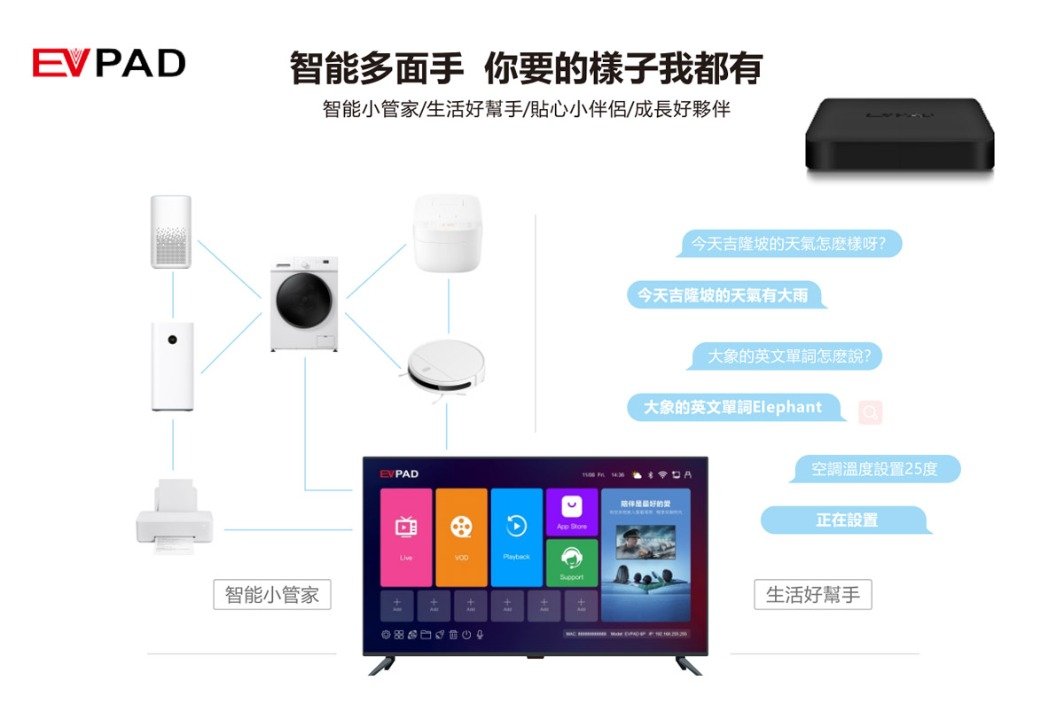 Product Specifications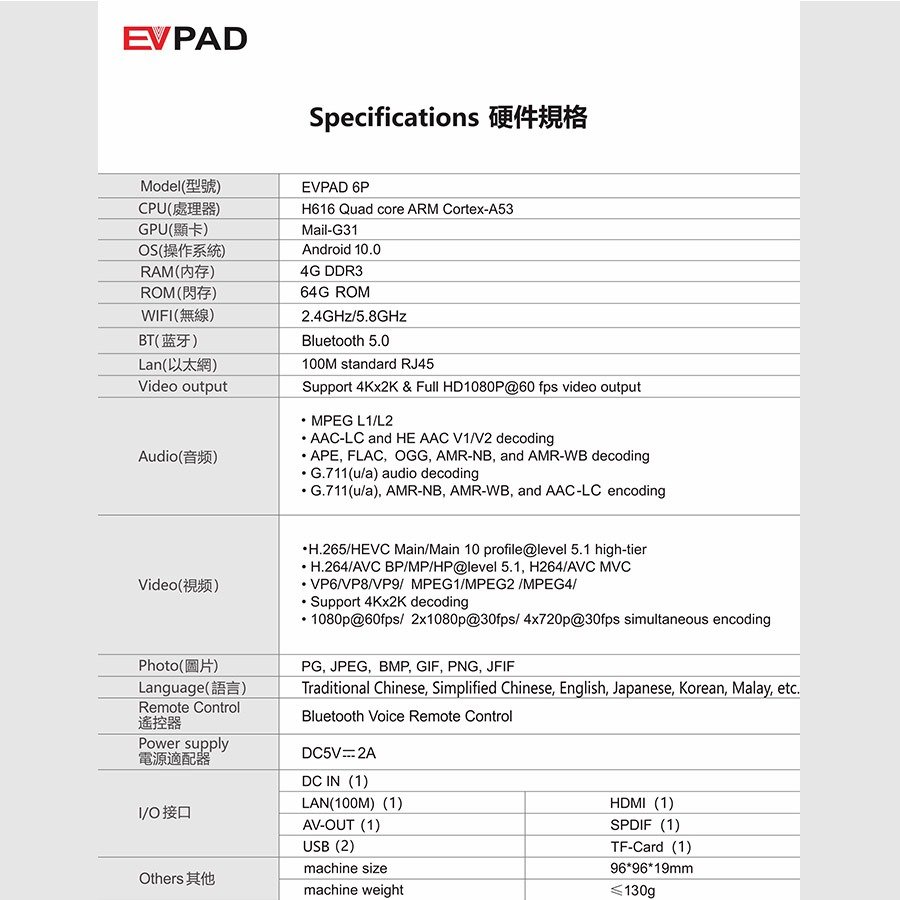 The information pertaining to the product was supplied by the supplier and the Group accepts no responsibility for it.